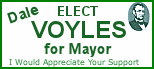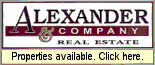 Church Directory

---
---

---
---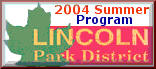 ---
---
Contact us
---
LDN is best viewed with
IE 5.5 or 6.
---
LDN awards
Local:
Dec. 16, 2001
Local Emergency Planning Committee
Jan. 25, 2001
Logan County Healthy Communities Partnership
State:
Oct. 1, 2001
Illinois Public Health Association
posted daily OVER THE NOON HOUR (CST)

West Lincoln-Broadwell Wolverines captured the boys' 7A basketball state championship at Clinton last night (Thursday, Feb. 10)
Coach: Brian Brackney Asst: Gary Eimer
Team: Dylan Eimer, Jordan Nelson, Hayden Cosby, Jase Camp, Nick Cale, Ben Brackney, John Costello, Cameron Turner, Obada Obaisi, Brandt Coyne
Video: Cary Bell
[picture by Bob Frank] Click on picture for larger image. See the article and pictures below.






s
Submit a classified ad online [Lowest cost for advertising in the county!]




Community mourns loss of friend

New management of state employee pharmacy benefits could save $120 million

Four-day celebration to open Abraham Lincoln Presidential Museum in April

Bomke appointed to State Government, Financial Institutions committees

Invention Mysteries: You might not know their names but you know their inventions

Too close for comfort?
By Greg Taylor

Premiering March 13
CSTV chronicles Illinois basketball team
'Training Camp' show takes viewers into game huddles, team meetings and practices with the nation's only undefeated college team