Teaching manners

Send a link to a friend
[FEB. 14, 2005] Q: Sometimes we are quite embarrassed by our children's bad manners and behavior. They are disrespectful to their grandparents. They interrupt when people are talking. Do you have any tips on how to teach and encourage good manners?
A: Children's success in school -- and later in life -- depends largely on how well they interact with others. The key to getting along with others is good manners. The common courtesies you teach at home are the manners your children will take to school. For example: saying "please" and "thank you"; waiting their turns; raising their hands to speak in class; not cutting into line; not teasing others; and picking up after themselves -- in the school cafeteria, on the playground and on the bus.

Here are some things you can do at home:

Show and tell your children the behavior you want. "Hold the door so it won't slam in the next person's face."
Explain why.
Your children are more likely to comply if they understand the reason for the desired behavior. "You need to write a thank-you note to grandma so she will know you liked the birthday present she sent you."
Discourage "bad manners" gently --
without scolding or shaming children when you're in public. "Next time, I want you to…."
Ask your children questions to prompt the behavior you want.
"Is there something you want to tell Aunt Betty?" Whispering a prompt sometimes helps.
Role-play scenarios.
"Dress-rehearse" table manners and introductions. "Let's pretend you're meeting someone new for the first time…."
Teach telephone etiquette.
Start with "hello" and "goodbye," then simple phrases like "Just a moment, please."
Talk about the behavior of characters on TV. Discuss what's polite and appropriate and what's not.

[to top of second column in this article]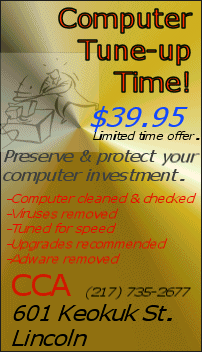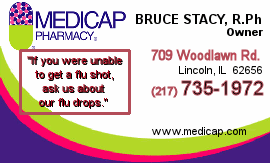 Be consistent and patient.
It takes time and lots of reminders to teach children manners. Politely ask your daughter to remove her baseball cap each time she comes to the dinner table wearing it.

Focus on one manner a week.

Try this with the whole family:
Write a polite expression on an index card -- "May I," "Pardon me" or "I'm sorry."

Post the card on your refrigerator.

Have a family contest. See how many times you hear each other use the expression of the week.

Log each occurrence on a sheet of paper with each family member's name on it.
The best way for parents to teach good manners is by example. Don't forget to recognize courteous behavior when you see it, and praise your children when they remember their manners.
* * *
For more information about helping children learn or to submit your own question to The Learning Advisor, go to http://advisor.parent-institute.com. All questions will receive a prompt answer by e-mail.
© Copyright 2005, The Parent Institute.
"Ask the Learning Advisor -- Ideas for Raising Successful Children" is a free syndicated column available through The Parent Institute.