Plans under way to monitor location and spread of soybean rust

Send a link to a friend
[FEB. 14, 2005] URBANA -- Before soybean rust can become a problem in Illinois, the pathogen that causes the disease will likely overwinter in the southern United States, Mexico or the Caribbean region. From there, the spores must be blown by the wind into Illinois for a widespread outbreak to occur.
"Among the many unknowns concerning soybean rust is where the pathogen will actually overwinter," said Dean Malvick, plant pathologist with University of Illinois Extension. "We also need to find out how the spores may be dispersed by wind to Illinois at critical times for infection. To help deal with this problem, a coordinated plan for soybean rust surveillance, reporting and prediction is being developed by the UDSA and representatives from industry, states and universities."

He notes that plans are already in place for surveillance and prediction activities to determine exactly where this disease has survived over the winter and when and where it will develop this spring and summer.

"By late March or early April we should have information on where and if soybean rust has survived over the winter in the continental United States," Malvick said. "We know the states and counties where soybean rust was found in November and December 2004, but the overwintering locations have not yet been determined."

Malvick points out that the frosts this winter may have killed soybeans and leaves of the weed-host kudzu at least as far south as Baton Rouge, La.

"This suggests that soybean rust may be surviving only along the Gulf Coast," Malvick said. "Surveillance work for soybean rust has been ongoing in some of the states along the gulf, including Florida and Louisiana. As of Feb. 4, soybean rust has not been detected in those areas in 2005. Early this spring we may begin to learn of the distribution and severity of soybean rust on kudzu, soybean and perhaps other hosts in the southern United States."

[to top of second column in this article]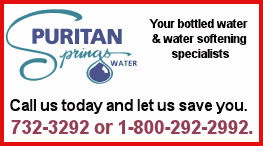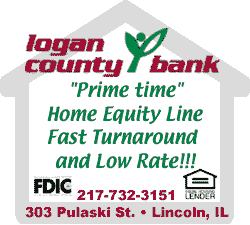 Some models suggest that the severity and incidence must reach at least a moderate level in southern states, such as Arkansas, Missouri, Louisiana and Tennessee, before there are sufficient numbers of spores to cause problems in north central soybean production areas such as Illinois. The reports of soybean rust infection from the south will likely be used as an indicator of subsequent risk in north central states.
"The monitoring program will include sentinel plots to detect soybean rust in overwintering areas and soybean production areas," Malvick said. "Details on specific numbers and locations of sentinel plots are still under discussion, but each state will have these plots in multiple locations."
Reports from survey teams and from areas not represented by sentinel plots will also be part of the monitoring program to provide information from the soybean producing areas of the United States, as well as Mexico and the Caribbean region. This information will be entered into maps and made available on a website to provide frequently updated information on the confirmed distribution of soybean rust in the United States and nearby areas.
"In addition, a soybean rust prediction system is under development that will deliver information on spore dispersal and predicted disease severity," Malvick said. "These monitoring and prediction systems will allow us to increase our knowledge of soybean rust in the United States and improve our ability to effectively manage this disease if it becomes a problem here."
[University of Illinois news release]