Tips when children move between two households

Send a link to a friend
By Ellie McCann
[FEB. 19, 2005] If you have children who are living in two households, there are many things to consider when helping them though each transition, especially during holidays or other vacation breaks.
Understanding a child's temperament and how she or he deals with change can affect how you as a parent should react and respond during transition times. Is your child an easy child -- one who responds well to change?

Is she a difficult child who resists change and lets you know it? Or, is he a slow-to-warm-up child who needs more time to get used to new situations? In thinking about your child's temperament, here are some tips on moving between two households.
Help them pack. Let the children decide on a few familiar things that will make them feel comfortable. If gifts have been given to the children that would provide comfort while they are at the other house, allow those things to go along.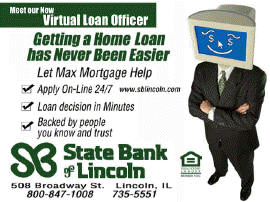 Realize their anxiety is probably due to a new routine. If they show anxiety before going to the other parents, it may last only until they are actually on the road or in the home of the other parent. Don't assume they don't want to go. Explain to your children how long they will be with the other parent. A calendar is helpful to show when they are with both parents. Some children need more details regarding their schedule, and others just need to know the basics. Keep this in mind, especially when the plan deviates from the regular schedule. Reassure your children. Let them know that both parents love them. Tell them you will never leave them.

Talk positively about the time they'll be spending with the other parent. It will help them to see the importance and know it is OK to go. If you know your child will be celebrating a special family event with the other parent, it's important to help the child make or buy a gift or card so he or she can add to the occasion.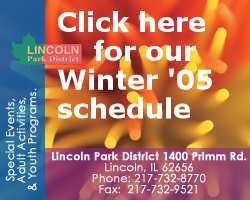 Pick up your children during a natural transition time in their day. A time before or after an activity is a time they are used to "switching gears." This will cut down on transition time overall for your child and may prevent some unnecessary stress.

During this transition time, avoid starting an argument with the other parent. If you cannot see one another without conflict, find a place such as your child's school, day care, a relative or a trusted friend for transitions. Do not make your children messengers. Find a time, place or method to communicate with the other parent when the children aren't there.

Keep the focus on your children. When you ask about time spent in the other home, your questions should focus on what they have done and how they have spent their time while they were away. Be careful not to belittle how they spent their time, because you will undermine your child's relationship with both of you. You will all be happier and more secure when you keep the focus on your own family, rather than on what the other parent is doing.
[Ellie McCann, University of Minnesota Extension Service]
Ellie McCann is a family relations specialist with the University of Minnesota Extension Service Regional Center, Moorhead, Minn.