Schneider attended last Thursday morning's finance committee meeting with a threefold agenda.
With new chairmen in position, she needed to update information on the trustees for the account.
She needed to schedule informational meetings with employees to apprise them of a change coming that affects the appearance of financial statements that will be coming out soon and wanted to be on hand to answer any questions they might have on that.
The current provider, Manulife, has joined with John Hancock. Statements will now bear the name John Hancock.
["Manulife Venture Annuities to be offered under the John Hancock brand name"]
She has changed the dealer-broker that she works through. She was a representative working through A.G. Edwards and is now working through Securities America, Inc., a division of American Express.
She is requesting the opportunity to continue serving the county employees. She assured them her change in companies has no bearing on the account. It remains the same. It is only a choice of if they would like her to remain their representative.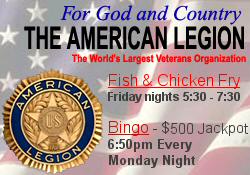 Schneider reviewed why she thought the county would want to allow her to continue to handle the account. She said that she originally heard on her own that the county needed someone who would do the work (that wasn't being kept up) on the county employees' retirement fund. Employees wanted a local representative that they could turn to when they had questions. She contacted the county.
She said A.G. Edwards didn't really have a program, knowledge or the support that was needed for the type of account that the county employees needed. So she did a lot of research, found what they needed and developed what they have now on her own. It was a lot of work, she said. After she was done researching for the best program, she set up appointments and met with all the county employees and put what they now have all in order.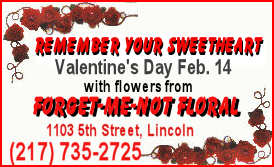 "When she took over, our other plan was a disaster," Chuck Ruben said to the finance committee, "It had not been maintained." She did do a lot of work.
Schneider recently moved to PFC Management Inc. and is now asking to continue as their representative for the account. Nothing would change with the plan. It would still be with the same insurance company. The employees wouldn't have to do anything.
She assured the committee that she would still be right here to service the account. PFC Management is just out on Kickapoo Street, housed in the same building as H&R Block. She works with Clarence Barney and Dana Sydney.
The committee agreed that she had done a good job but felt that it would be important to allow A.G. Edwards an opportunity to address taking over managing the account. No one likes to lose business, Ruben said.
The choice would also need to come before the whole board.
On Thursday evening Tom Kissel of A.G. Edwards and Schneider both addressed the board, each offering their services as representatives on the account.
Kissel said he and another worker in the A.G. Edwards office would like to take it over. He said they have been very busy with Schneider's leaving, but they thought they could handle it.
Board member Paul Gleason said that he thought that business should stay with A.G. Edwards. Work organized in the office should remain in the office, he said.
A straw vote returned a 6-6 tie that would keep the account with a yet-to-be-determined representative in the A.G. Edwards office.