Winter a good time to feed birds
Guidelines, learning resources offered by Department of Natural Resources

Send a link to a friend
[JAN. 19, 2005] SPRINGFIELD -- Winter provides an opportunity to enjoy an increasingly popular activity from home: bird-watching. Research scientists with the Illinois Department of Natural Resources say that maintaining bird feeders and sources of water allows homeowners to observe birds in their natural state. The department provides educational aids for homeowners and educators participating in bird-watching through feeding birds.
"When birds gather at a feeder, it's a better show than you'll find on television," said Joel Brunsvold, director of the Department of Natural Resources "It's the ultimate reality show. When birds are at a feeder, you can observe them interacting more naturally than you would see them if you were walking through the forest, where your presence would be detected and affect the birds' behavior."

Because birds naturally forage, they are not dependent on backyard feeders for survival. Experts say providing food can help birds maintain health and strength during times when food sources are harder to find or when cold temperatures place greater demands on the bird's system. Ultimately, though, bird feeding provides the biggest benefit in the pleasure it inspires in the bird-watcher. According to the U.S. Fish and Wildlife Service, 91 percent of Illinois residents enjoy watching wildlife from their homes.

"Birds are probably more in need of a water source when temperatures fall below freezing than of a food source," said Jeff Walk, Ph.D., a Department of Natural Resources research scientist with the Illinois Natural History Survey. "Providing clean water when natural sources are frozen attracts a variety of birds."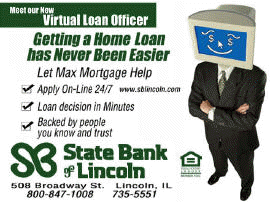 In addition, researchers encourage teachers to place feeders outside classrooms, where students can observe and study birds. The Illinois Department of Natural Resources provides items to support this study, including books and posters, to assist in identifying birds, as well as an educational CD-ROM and an "Exploring Natural Resources" DVD. Plans to use for building bird feeders are also available online by clicking on the education icon at www.dnr.state.il.us.
"The study of birds incorporates with Illinois Learning Standards," said Jeff Vose, education supervisor with the Department of Natural Resources. "It's a great way to engage students as learners and increase their awareness of natural resources."
[to top of second column in this article]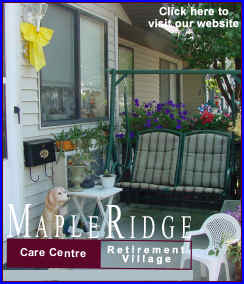 Guidelines for bird feeding
Place the feeder approximately 20 feet from any windows, so birds do not fly into their reflection in the glass and become injured.
Wash the feeder every two weeks in a mild bleach solution to prevent the spread of disease among visiting birds.
Discard feed if it becomes wet or moldy, since fungus can cause birds to become ill.
Locate the feeder near trees or shrubs, so birds have a place to escape predators.
Type of feed

Type of bird attracted

Black oil sunflower

Tufted titmouse
Nuthatches
Chickadees
Woodpeckers
Cardinals
Blue jays
Juncos

Thistle seed and Nyjer

Goldfinch
Song sparrows
White-throated sparrows
American tree sparrow
Pine siskin

Cracked corn

Sparrows

Peanut butter and suet

Woodpeckers
Nuthatches
Starlings

Crackers and bread
Starlings
Sparrows
[Illinois Department of Natural Resources news release]