Grant funding Mexican students' graduate work yielding health and economic benefits

Send a link to a friend
[JAN. 24, 2005] URBANA -- Fifty Mexican Ph.D. students will be able to study alongside top University of Illinois scientists without the distraction of financial worries, thanks to new funding from CONACYT, the Mexican equivalent of the U.S. National Science Foundation. The grant will provide $2 million over five years to pay tuition and living expenses for Mexico's brightest young scientists for three years of graduate study in value-added plant foods.
The new agreement, signed before the Mexican House of Representatives by Associate Dean Steven Pueppke of the U of I College of Agricultural, Consumer and Environmental Sciences boosts funding for a highly successful program that has already brought 18 Mexican graduate students to Illinois. CONACYT will also provide $20,000 a year for joint projects between Mexico and the U of I College of ACES.

"This is a tremendous vote of confidence in the work that Mexican students have done here," said Elvira de Mejia, associate director of the TIES program, of the cooperative venture between the U of I and the Universidad de Queretaro, beginning its third year.

Students in the program, directed by Dr. Elizabeth Jeffery, are mentored by faculty in both universities. The Mexican students and visiting faculty members have contributed to intriguing research findings, including the identification of cancer-preventive compounds in both black beans and amaranth and a discovery that may help combat the food-borne pathogen Listeria monocytogenes.
While working with Dr. Mary Ann Lila last semester, Dr. Guadalupe Loarca-Pina, professor and director of food chemistry at Queretano, characterized pigments in the outer layer of the black bean that inhibited the growth of cervical cancer cells in the laboratory.
In Dr. de Mejia's lab, a graduate student of Ana Paulina Barba de la Rosa discovered that amaranth contains some of the same proteins found in soybeans, including lunasin, a very active anticancer peptide.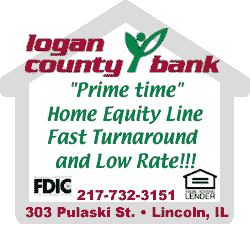 "We also created two drought-tolerant amaranth genotypes," de Mejia said. "This is important because amaranth is grown in a part of Mexico that doesn't get much rainfall. Many cereal companies would like to use this nutritious seed in their products, but there isn't enough of it. Now we may be able to meet the cereal manufacturers' needs."
And, in Dr. Scott Martin's lab, Claudia Alvarado Osuna isolated a bacteriocin that inhibits the growth of Listeria monocytogenes. Listeria is a leading cause of food-borne illness, especially in foods such as deli meats, because the pathogen can grow at refrigeration temperatures. Osuna's data suggest the bacteriocin she found could be used in coatings that season deli meats, and the scientists continue to study the viability of its use.
Dr. Jeffery is excited to be leading a program in which so much good work has already been done, and she welcomes the additional students and research funding that the new grant will provide.
"It's gratifying to be training a new generation of Mexican scientists, and the research made possible by this program has great potential to benefit the citizens of both countries," Jeffery said.
[University of Illinois news release]