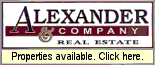 Church Directory
---
---
---
---
---
---
Contact us
---
LDN is best viewed with
IE 5.5 or 6.
---
LDN awards
Local:
Dec. 16, 2001
Local Emergency Planning Committee
Jan. 25, 2001
Logan County Healthy Communities Partnership
State:
Oct. 1, 2001
Illinois Public Health Association
posted daily OVER THE NOON HOUR (CST)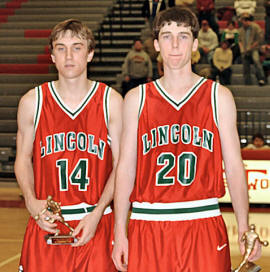 Lincoln Railers David Pickering (14) and John Harmsen (20) were chosen to the Meijer Glenwood Winter Classic All-Tournament team on Saturday.
[picture by Bob Frank] click on picture for a larger image.




s
Submit a classified ad online [Lowest cost for advertising in the county!]



Governor signs sexual orientation Bill 3186 that protects gay and lesbian citizens

$3 million goes to 27 communities for Illinois Tomorrow smart growth

Illinois income tax form offers wildlife checkoff

Marriages and dissolutions

Governor signs bills

'Week in Review,' 44th District update

Governor visits successful southern Illinois manufacturer that is expanding and creating jobs

Lincoln Writers Club meets Feb. 1

Illinois marches on, moves to 19-0
Reflections on Thursday night's overtime win
By Jeff Mayfield

Railers lose to Glenwood in close contest: pictures from game

Buying bulbs that beat winter blahs

Canada goose season to close Monday in Central Illinois Quota Zone and Central Zone