Free financial aid workshops for
college-bound students

Send a link to a friend
[JAN. 28, 2005] SPRINGFIELD -- Illinois will again recognize February as Financial Aid/Admission Awareness Month, known as FAAM. The Illinois Student Assistance Commission, the state's centralized agency responsible for administering college financial assistance programs such as scholarships, grants and educational loans, is working with Illinois' financial aid community to provide over 100 free workshops to students and families throughout the state during the month of February. The FAAM workshop at Lincoln Community High School will be on Feb. 7 at 6:30 p.m.
Students preparing to enroll in college this fall should begin the financial aid application process now. All students, from high school juniors to adults returning to college, as well as parents seeking help with completing the Free Application for Federal Student Aid, known as FAFSA, can receive individual assistance from financial aid professionals during any FAAM workshop. The FAFSA is available, free of charge, on the Internet at www.fafsa.ed.gov and in paper form at high schools, libraries and colleges. Completing the FAFSA accurately and on time is the first and most important step to obtaining state and federal student aid.

FAAM workshops will be offered at more than 90 sites statewide. Two Sundays, Jan. 30 and Feb. 27, have also been designated College Goal Sundays, during which free workshops will be available as well. Financial aid professionals will be available to assist families with completing the FAFSA and answer related questions. Families should bring all completed or estimated 2004 income tax forms, along with any other asset information for students and parents, in order to complete the 2005-2006 FAFSA. Most sites will provide computer access for electronically filing the application. To expedite the process, families should complete as much of the FAFSA as possible prior to attending the workshop.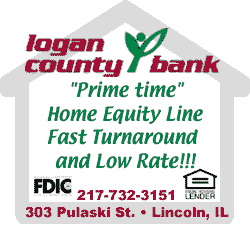 A list of all free FAAM workshops, including the College Goal Sunday workshops, is available at www.faam.org or see the list below. Information on how to plan, find, apply and pay for a college education can always be obtained at the Illinois Student Assistance Commission site, www.collegezone.com. Students and families may also call the commission toll-free at (800) 899-ISAC [4722] to speak with a College Zone counselor or to receive more information on the workshops.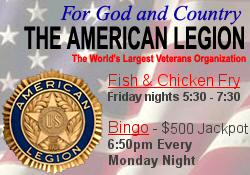 FAAM is a collaborative effort by the Illinois Association for College Admission Counseling, the Illinois Association of Student Financial Aid Administrators, the Illinois Student Assistance Commission and various lending institutions.
About the Illinois Student Assistance Commission
The Illinois Student Assistance Commission is the state's centralized provider of financial assistance aimed at helping students and families access postsecondary education and training. Each year, the commission awards an estimated $400 million in scholarship and grant aid to nearly 185,000 qualified students and also provides an additional $1 billion to borrowers through its student loan programs. The agency offers credit-based alternative loans, a 529 prepaid tuition program known as College Illinois and a broad array of outreach and informational services to ensure that families have access to the information they need to pay for a college education.
More information is available by calling toll-free (800) 899-ISAC [4722] or visiting the agency's site at www.collegezone.com.
[Illinois Student Assistance Commission news release]