Character's Cool Contest 2005:
Bullying -- for young students
Online contest creates awareness and rewards students and schools

Send a link to a friend
[JAN. 28, 2005] HOUSTON -- MindOH! Foundation's fourth annual Character's Cool Contest spotlights this year's theme, "bullying." By reflecting on the issues of bullying and voicing their views, eligible participants can win great prizes such as a Nintendo Game Cube or a new computer.
Bullying is a widespread problem that has affected most of us at some point in our lives. It is especially difficult, even traumatic, for young people. Thirty percent of students in grades 6-10 in U.S. public and private schools report moderate or frequent involvement in bullying, either as a bully themselves, a victim or both. This year's contest aims to help kids understand the thoughts and emotions that go along with bullying and how bullies are not always the people you expect.

The Character's Cool Contest is accepting entries through Feb. 11. All secondary students ages 11-18 in the United States and Canada are eligible.

The contest is actually three contests in one:
Students can fill out the online survey to win prizes such as a Nintendo Game Cube, a portable CD-MP3 player, gift certificates, games or sports memorabilia.
Students can also enter the essay contest to win cash prizes of $500 for first place, $250 for second place and $175 for third place.
The school with the most survey entries wins the grand prize of a new computer and a one-year subscription to the "MindOH! Discipline and Life Skills Series." The second-place school receives Project Wisdom's character education materials.
[to top of second column in this article]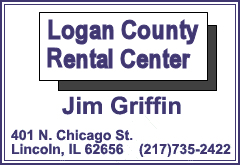 Founded in 2000, MindOH is a character education company that teaches elementary and secondary students problem-solving techniques and communications skills through Web-based, interactive computer modules. Through the modules, students develop strong character and a healthier self-concept, which link to academic and lifelong success.
For more information about the contest, go to http://www.mindohfoundation.org/contest/.
[News release]