Daniel Logan Memorial Scholarship available

Send a link to a friend
[MARCH 11, 2005] The board of directors for the Daniel Logan Memorial Scholarship will award at least one $500 scholarship to a graduating senior from the class of 2005. The applicant must demonstrate a need for financial assistance. Applicants must reside in Logan County and plan on attending a community college or four-year institution within the state of Illinois.
Who should apply
High school seniors or graduates who meet or exceed the following criteria:
Graduating high school student or graduate living in Illinois.
Majoring in law enforcement or substance abuse prevention.
Holding a cumulative grade-point average of 2.5 or higher on a 4.0 scale.
Application due date
All applications must be submitted to the Lincoln Park District, Attn. Daniel Logan Scholarship Fund, 1400 Primm Road, Lincoln, IL 62656. Applications received after April 15 will not be considered eligible.
Interested parties must resubmit an application to be considered for subsequent school years.
Daniel Logan Memorial Scholarship eligibility requirements
In order to be considered for the Daniel Logan Memorial Scholarship, an applicant must be pursuing an associate or bachelor's degree at an Illinois community college or university.
[to top of second column in this article]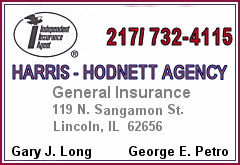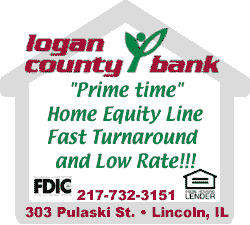 The award will be based on the quality of the application and academic excellence, in addition to the following minimum criteria established by the scholarship board of directors:
Applicants will be requested to write a short essay (maximum of 250 words) describing their educational and employment goals. The essay should include a brief discussion of the applicant's academic achievements, awards, extracurricular and leadership activities. Also, the essay should include a discussion of the applicant's areas of interest and fields of study.
Applicants should include statements to illustrate why they would be the best candidate for the scholarship.
Recipients will be asked to attend an award function at which the scholarship will be presented. The award function will be established by the scholarship board of directors for the current year. Notice of location, date and time will be given to the recipient in advance of the award function.
Click here for an application form for the Daniel Logan Memorial Scholarship application.
[News release]