Semifinals
In semifinals the Mount Pulaski girls won 15-2,15-6 against Elkhart.
Mount Pulaski dominated the first game as they came out very sharp. Ashley Southerlan had three aces and seven points to give the Honeybears an early lead. After the teams traded side-outs, Kyley Wyss, fresh from dominating the net, served Mount Pulaski to a 14-0 lead. Emma Thompson's two kills gave Elkhart its only points. Then Mount Pulaski closed out game one at 15-2. Wyss led the attack with four kills for the Honeybears.
In the second game, Elkhart had trouble early solving Mount Pulaski's defense and, despite showing great hustle, fell to Mount Pulaski 15-6. The Redbirds of Elkhart received kills from Emma Anderson, Morgan Litterly, Meghan Moore and Ellen Olson. Kyley Wyss served the last six points for Mount Pulaski, as the Honeybears advanced to the championship match against Peoria Limestone Walters. Wyss combined with Ashley Southerlan for the Honeybear offense.
The Redbirds of Elkhart moved on to the consolation match against Metamora St. Mary's.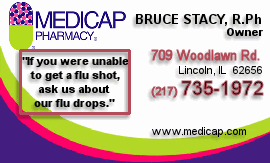 Consolation match
Elkhart claimed third in state in a three-game match with Metamora St. Mary's: 6-15, 15-11, 15-11.
Metamora jumped out to a quick 5-0 lead behind some solid defense and the play of Natalie Marchal at the net. Elkhart came back to tie game one at 5-5 thanks to tough serving by Moran Litterly. Jordynn Peters aced a serve to tie the game at 6-6, but that would be the last point the Redbirds would score, as St. Mary's defense, coupled with Lyndsay Hawk's seven service points and Ashley Voudrie's four kills at the net, gave game one to St. Mary's.
[to top of second column in this article]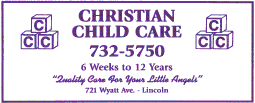 In the second game, Elkhart grabbed a quick 5-1 lead behind Ellen Olson's serving. The Redbird lead expanded to 9-2 before Natalie Marchal went to work at the net. A Marchal kill gave St. Mary's a side-out. She proceeded to bury three more balls for a 5-9 deficit, as Lyndsay Hawk registered six service points in a row. The match was tied at 10-10 when Megan Moore served two more Elkhart points. At 12-11, Elkhart's Emma Anderson closed out the scoring with the final three points. It was a very spirited game as Elkhart's all-around play overcame six kills by Marchal.
In a hotly contested third game, neither team could grab more than a two-point lead as both teams showed relentless offense, great digs and consistent hustle. Three consecutive service points by Moran Litterly gave Elkhart a slim 12-10 advantage. St. Mary's responded with a point before Lindsey Durchholz pushed the lead to 14-11. After trading side-outs, Meghan Moore served an ace for point 15.
Congratulations to both teams on an incredible match and season.
State championship
Mount Pulaski took second in state when Peoria Limestone Walters won 15-10, 15-13.
Three ace serves gave Peoria Limestone Walters a 3-0 lead in the first game. Mount Pulaski came back but had trouble getting any kills against the Rockets' relentless pursuit on defense. Aggressive attacking by Skylar Griggs and Amy Thomason gave Peoria Limestone Walters the 15-10 victory.
Mount Pulaski's Kyley Wyss had five kills in game two, but it was not enough against the Rockets' great hustle on defense.
Tough serving, strong defense and teamwork all contributed to Peoria Limestone Walters' victorious match. Smart setting by Kylie Beckman to Skylar Griggs' aggressive eight kills for the match helped the Rockets beat powerhouse Mount Pulaski.
Congratulations to both teams on a fantastic match and season.

[LDN and IESA]