Matt Miller threw six shutout innings in the opener against Shawnee, allowing three hits while walking two and striking out eight. Rich Ennis worked the seventh and struck out the side while giving up a pair of hits.

Brad Hall and Jake Jones led the Lynx at the plate with a pair of hits each. Hall scored a pair of runs and had three RBIs, while Jones had two RBIs. Adam York also had two hits for LC and scored three times. Andy Bakhaus and Bryant Wright had the other Lincoln College hits.

In the second game, Lincoln College scored a run in the top of the seventh to take a 4-3 lead, only to have Shawnee come back with two runs in the bottom half of the inning to win the game. The winning hit came with two outs and two strikes on the hitter before the game-winning hit.
Colton McClellan took the loss. Scott Aeschelman pitched the first five inning, giving up four hits and three runs, one earned, while striking out one and walking two. Kyle Bruce fanned two in his one inning of work.
Wright and Nick Meredith each had two hits for the Lynx, while Bakhaus and Alex Brown had the other hits. Brown scored three times and had a double, while Bakhaus and Meredith each had RBIs.
Against Shorter College on Friday, Lincoln College was a 9-2 winner. Brian Rynearson banged out three hits to lead the Lynx, with a double and three RBIs. Bakhaus had a pair of hits, while Adam York, Wright and Jones each had one. Jarad Otloe picked up the victory with one inning of work.
[to top of second column in this article]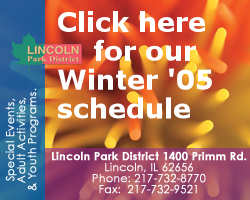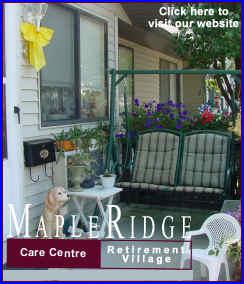 "We played some great baseball and were just one or two plays from being undefeated on the trip," said Lincoln coach Tony Thomas said. "We were in every game and had a chance to win in each of them. We lost a tough one in the last game Sunday, but we had chances to put more runs on the board and just didn't get the key hit. We played all close games on the trip, and that should help make us better as the season goes on."
The Lynx will be in action Wednesday, when they travel to Lebanon to take on McKendree College at 1 p.m.
First game Sunday
Lincoln College 300 041 0 - 8 - 8 - 1
Shawnee College 000 000 0 - 0 - 5 - 3
Miller (W), Ennis (7) and Brown; Barnhill (L) and Birmingham.
Second game Sunday
Lincoln College 002 010 1 - 4 - 6 - 5
Shawnee College 120 000 2 - 5 - 8 – 1
Aeschelman, Bruce (6), McClellan (L-7) & Brown; Shelton (W) and Monyoney.
Friday game
Lincoln College 000 027 0 - 9 - 8 - 1
Shorter College 100 000 1 - 2 - 4 - 0
Kidwell, Otloe (W-4), Ennis (5), Driskill (6) and Brown.
[Bill Martinie, Lincoln College]