LC softball vs. Kankakee

Send a link to a friend
[MARCH 22, 2005] Kankakee handed Lincoln College a pair of softball defeats at Lincoln Monday afternoon, dropping the Lynx record to 1-9. The Lynx are slated to play Danville Tuesday afternoon. Kankakee won a pitching duel in the first game, 2-1, and posted an easy 12-1 win in the nightcap.
"Krystina (Gomez) threw another great game for us," said Lincoln coach John Andrews. "She is still a little bothered by the ankle injury she hurt in Florida, but she battled hard. We had several chances, but we left 13 runners on base and we can't do that and expect to win."

Lincoln College had five hits in the game -- one each by Chonita Ziegler, Tiffany Tungate, Kelly Nader, Maleaha Hayward and Courtney Baumann. Ziegler had the Lynx RBI in the seventh inning.

In the second game, Kankakee pounded out nine hits and went on to win by the 12-1 score in five innings.

"We hit the ball hard, but everything was right at the defense," Andrews said. "Kankakee has a nice club. They don't make many mistakes. Our girls are getting better and are starting to gain some confidence."

[to top of second column in this article]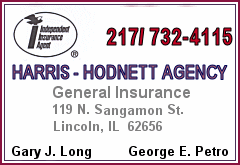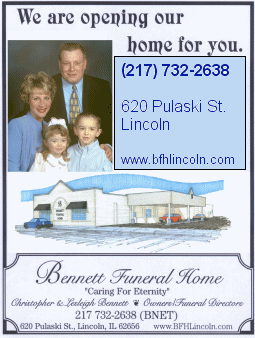 First game
Kankakee 000 110 0 - 2 - 6 - 0
Lincoln College 000 000 1 - 1 - 5 - 3
Winner: Dispennett. Loser: Gomez.
Second game
Kankakee 011 46 - 12 - 9 - 1
Lincoln College 100 00 - 1 - 4 - 3
Winner: Jesse Shay. Loser: Nader.
[Bill Martinie, Lincoln College]