Dear Editor:
This letter is in reply to the letter published March 27 in the Lincoln Courier from Lincoln mayoral candidate Jan Tabor.
Even though CITV5 is not a news station, but rather a features station, we feel that it is in the public's interest to learn about our candidates, their qualifications and their platforms. For both the primary and general elections, CITV5 hosts a "candidates speak out" in which each candidate is allowed the same time for a one-on-one interview with Jim Ash. Each candidate listed on the official ballot receives the same lengthy letter, describing the procedures, rules and regulations, time requirements, location with directions and the address, and three phone numbers by which to respond. We also film, edit and air debates or forums for each election.
For the primary election, we hosted a "candidates speak out," open to all Lincoln mayoral candidates as listed on the official ballot; we filmed the Lincoln College/U.S.A. class forum, open to all Lincoln mayoral candidates, and the Lincoln Courier forum, open to all Lincoln mayoral candidates. Also during the primary election was the Lincoln/Logan County Chamber of Commerce forum, open to all Lincoln mayoral candidates.
According to the speakers at all three of these forums, candidate Jan Tabor politely declined to participate. For our primary "candidates speak out," candidate Jan Tabor did not respond.
For the general election, we were surprised to note that no other organization was hosting a Lincoln mayoral debate, even though there were three candidates bidding for the Lincoln mayor position. Therefore, we decided to host a debate for the Lincoln mayoral race, at our studio (which, along with the courthouse and city hall, is the only other location we can broadcast live), as well as offer the general election "candidates speak out." Identical letters to all three candidates listed on the official ballot were sent. We received prompt responses from two of the candidates and no response from candidate Jan Tabor. Our general election "candidates speak out," still airing at 6 p.m. and 10 p.m. Tuesday through Friday on cable CITV5 and at www.citv5.com with 24/7 streaming video, features only the two candidates that responded. We also sent two lengthy letters to all three Lincoln mayoral candidates for our debate. Two of the three candidates promptly confirmed their attendance.
[to top of second column in this letter]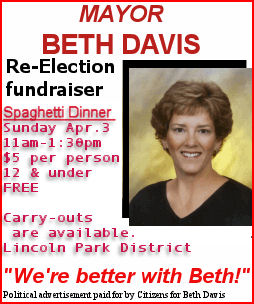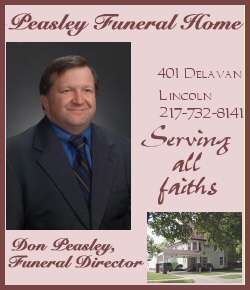 Not hearing from candidate Jan Tabor, I personally tried to find a phone number for Ms. Tabor, which is an unlisted number, and e-mailed her as well, with no response. Candidate Jan Tabor responded on Monday, March 21, confirming her attendance. I specifically detailed the directions again and confirmed the time to be present as well.
On the evening of the debate, our studio, located behind Insight, was open at 5 p.m. with our sign posted on the doorway. At 6:30 p.m., the door was physically open, and the producer, the commentator, the videographer, the timer and myself, all with individual cars in the parking lot, were present. At 6:45 p.m., two of the three mayoral candidates were present, also with cars in the parking lot. Still, we left the door physically open, waiting for the third candidate.
As the program neared airtime, I personally walked outside to the parking lot and to the front of Insight, looking for the third candidate. No car, other than the seven cars already accounted for, was in the parking lot. When the program began, we were forced to proceed with the two candidates.
Although three phone numbers were given in our letter, and the Courier's coverage of this debate listed Insight's fax number (which we manned because of the paper's incorrect information), no phone call was received at any number (isn't caller ID wonderful!).
Commentator Jim Ash replied on the air that "Jan Tabor was unable to attend."
We have filmed hundreds of individuals for our programs, including state senators, professional athletes and grade school teams, just to name a few, with many of them not from Lincoln, and everyone was able to find our studio. The public has the ultimate right to decide, as all of you have that opportunity on April 5.
Sincerely,
Celeste Rogers
Co-owner, CITV5
(Posted March 30, 2005)
Concluding note: Tabor has accepted an invitation from CITV and will appear on open forum this evening (Wednesday, March 30) at 6:30.
You can also see the other candidates' taped debate on the CITV5 streaming video. Go to www.citv5.com.