Quiram Funeral Home under new ownership

Send a link to a friend
[SEPT. 8, 2006] ATLANTA -- On Sept. 1, Don Peasley, funeral director and owner of Peasley Funeral Home in Lincoln, became the new owner and funeral director of Quiram Funeral Home in Atlanta.
Quiram Funeral Home will now operate as Quiram-Peasley Funeral Home in recognition of the long-standing service provided by the Quiram family to Atlanta and its surrounding communities. In operation since 1940, Quiram Funeral Home was opened under the direction of Gordon Quiram and has been under the direction of Gordon's son, John Quiram, since 1976.

"John Quiram has been a great friend and mentor for me," Peasley said. "I am truly honored that he chose me to carry on [what] his family worked so hard to build."

It was at Quiram Funeral Home that Peasley, originally from Atlanta, began his career in the funeral service field, working part time at visitations and funerals, beginning in June 1985.

"I look forward to bringing to clients of Quiram-Peasley Funeral Home the same level of service and personalization I am pleased to offer in Lincoln," Peasley added. "The funeral industry is constantly changing -- offering opportunities for memorial services to truly reflect the life a person lived -- through personalization that requires the flexibility and attention to detail I take pride in providing."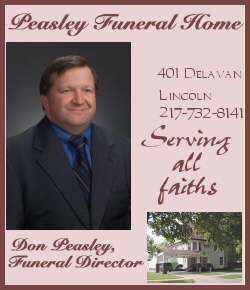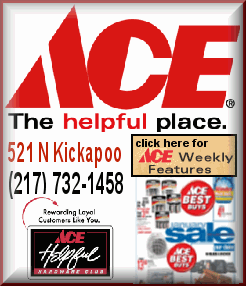 With the purchase of Quiram Funeral Home, Peasley welcomes to his staff a pre-arrangement counselor and office manager: his sister, Krystal Peasley Salvator.
A 1992 graduate of the Mid-America College of Funeral Service in Jeffersonville, Ind., Peasley completed his funeral director apprenticeship in Quincy to become a licensed funeral director in May 1993. In the years that followed, he has worked at various funeral homes around central Illinois. In July 2002 he purchased the former Kerrigan Funeral Home in Lincoln, now operating as Peasley Funeral Home Inc.
[News release]