Baker attends Iowa Show Lamb Camp

Send a link to a friend
[June 19, 2007] COLFAX, Iowa (AP) -- Cole Baker, son of Randy and Dara Baker of Emden, Ill., recently attended the ninth annual Iowa Show Lamb Camp at the Jasper County Fairgrounds in Colfax. Cole was among a group of 31 young sheep enthusiasts who attended the June 6-8 event, designed to provide 4-H and FFA members involved in the sheep project area an opportunity to expand their knowledge and gain valuable experience. This year, camp participants represented five Midwest states: Illinois, Iowa, Minnesota, Missouri and Nebraska.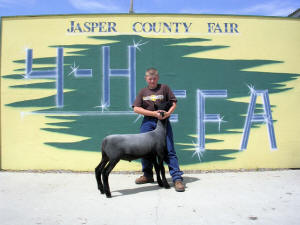 Cole Baker, Iowa Show Lamb Camp participant
The camp, established in 1999, was created to provide young people interested in raising and showing sheep the opportunity to learn more about selection, management, nutrition, grooming and fitting, and showing their project animals. Camp participants attended workshops addressing basic animal husbandry as well as sheep specific topics and gained hands-on experience with show preparations and showmanship.
Since its first year, the Iowa Show Lamb Camp has educated over 250 young people.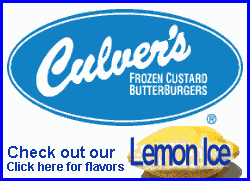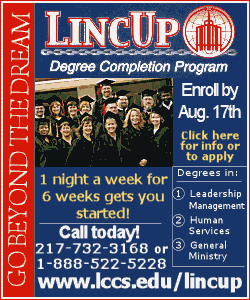 However, the camp would not be possible without the support of many agribusinesses and organizations. This year's primary camp sponsors were ADM Corn Processing, the American Red Cross, Blain's Farm and Fleet of Muscatine, Cargill Animal Nutrition, Farm Credit Services of Newton, Flying Cow T-Shirt Company, Hawkeye Woodshavings, HyVee Food Stores of Newton, Iowa Club Lamb Association, Iowa Lamb Corporation, Iowa Sheep and Wool Promotion Board, Iowa Sheep Industry Association, Kent Feeds Inc., Land O'Lakes Purina, Orscheln Farm & Home, Morton's Complete Sheep Grooming Needs, Premier 1 Supplies, and Sullivan Supply Inc.
Throughout the summer, camp participants will continue to apply information and skills learned at camp as they exhibit their sheep projects at open shows and county or state fairs.
Congratulations to Cole for taking the time and initiative to develop the skills needed to be competitive in the show arena. Best of luck throughout the summer!
[Text from Iowa Show Lamb Camp news release received from Dara Baker]