Illinois Drug Free Youth plans 3D movie night at LCHS
Send a link to a friend
[December 05, 2009] The December holidays are traditionally one of the deadliest times of the year on our nation's highways, primarily due to impaired driving. Every day, 36 people in the United States die and approximately 700 more are injured in motor vehicle crashes that involve an alcohol-impaired driver.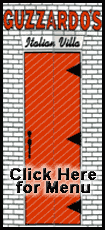 This month, during National Drunk and Drugged Driving Prevention Month, known as 3D Month, several programs that have been proven to reduce alcohol-impaired driving are taking place in the Lincoln community.

One community program that is shown to be effective is to sponsor drug-free events. The LCHS Illinois Drug Free Youth group, known by its initials, is encouraging people to take steps to make sure that you and everyone you know have a fun and safe holiday while avoiding driving impaired. In honor of 3D Month, I-D-FY will have a fundraiser by showing a 3-D movie at the high school auditorium on the evening of Dec. 12. The group encourages everyone to come out and have a good time and support this group and their message of "Try to tell me that drugs and alcohol will make me cool. IDFY you."
What: Illinois Drug Free Youth fundraiser

Movie: 3-D action/adventure, rated PG. Space limited to 200 people.
Thanks to Walmart for donating the movie.

Date: Saturday, Dec. 12

Place: Lincoln Community High School auditorium

Time: Doors open at 6 p.m. Movie starts at 6:30.

Admission: One canned food item per person, to go to the Lincoln/Logan Food Pantry.

Details:

Proceeds will go to further fund I-D-FY programs.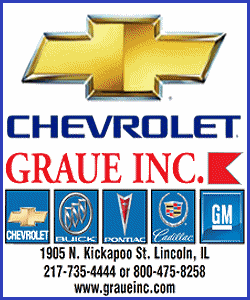 Other programs to reduce alcohol-impaired driving:
The Alcohol, Tobacco and Other Drug Task Force, a division of the Healthy Communities Partnership, implements an alternative Safe Ride program on days that are considered to have a greater likelihood of alcohol being consumed. Rides are offered free of charge to anyone who is not able to drive home safely. This program is implemented in Lincoln only. The ATOD Task Force also creates awareness by having coasters with the name of the cab company at local bars and encouraging people to not drink and drive.

The Lincoln Police Department participates in the Illinois Department of Transportation program "You Drink and Drive. You Lose." Participation in this program includes sobriety checkpoints and saturation patrols by law enforcement.

The Drunkstopper program, which is located in several counties, including Logan County, has been created to aid local law officers and help bring awareness to teens and families in an effort to prevent underage drinking. The current focus of this program is on underage drinking parties, fake IDs and illegal sales of alcohol. For more information or to report a suspected or known underage drinking party, go to www.drunkstopper.com or call toll-free at 1-866-479-2857. All information is anonymous.
[Text from file received from Chestnut Health Systems]