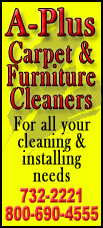 If the new studies succeed, a medicine that slows or even stops progression of the brain-destroying disease might be ready in three to five years, said Dr. William H. Thies, chief medical officer of the Alzheimer's Association. The group assists patients and caregivers, lobbies for more research and helps fund studies.
"The number of smart people working on this problem means to me we'll begin to manage it better in the very near future," Thies said. "It may be as short as three years away."
That's only if government and other sources provide tens of millions of dollars for additional research and more patients join clinical studies.
After decades of stumbles and dozens of promising experimental drugs failing, scientists think they're now on the right track. They're targeting what they believe are the mechanisms to arrest a disease that steadily steals patients' personality and ability to remember, think and care for themselves.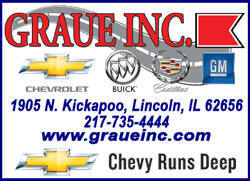 A vaccine is in mid-stage testing, and drugmakers shy about funding expensive treatment tests could start as many as 30 studies once they're more confident that their approach is sound, Thies said. Early next year, the first study to try to prevent Alzheimer's begins -- in people a decade away from symptoms but who have a genetic mutation that causes early onset Alzheimer's. It will include three drugs that each attack the country's No. 6 killer in a different way.
And in May, the Obama administration unveiled an ambitious national plan to fund new research, better train those caring for Alzheimer's patients, and help families get needed services via a new website, http://www.alzheimers.gov/.
The number of Alzheimer's patients in the U.S. is expected to jump from the current 5.4 million to 16 million by 2050. Costs for care, mostly from taxpayers, could skyrocket from roughly $200 billion this year to $1.1 trillion in 2050. Currently a handful of treatments only ease symptoms temporally.
On Monday drugmaker Merck & Co. announced it's just begun the first combined mid- and late-stage study of a BACE inhibitor. That's a new type of drug designed to slow mental and functional decline by limiting production of beta amyloid, the protein that's the main ingredient in brain-damaging amyloid plaques considered the most likely cause of Alzheimer's.
After safety testing of the drug MK-8931 in about 200 patients, the 78-week study, known by the acronym EPOCH, will quickly expand to as many as 1,700 patients. That phase will test the daily pill at three different doses, compared with a dummy pill.
Combining study phases should shave some time from the yearslong, and often billion-dollar, research process. If MK-8931 works EPOCH would give Merck one of the two major patient studies needed to win approval from government regulators, said Darryle D. Schoepp, Merck's head of neuroscience research. Merck also has some backup compounds and plans other studies, including some on patients very early in the disease, Schoepp told The Associated Press in an exclusive interview.
In earlier research MK-8931 blocked formation of almost all the toxic amyloid plaques, he said.
"No one's ever done that before," Schoepp said. "If (amyloid) plaques are the cause, the medicine will work."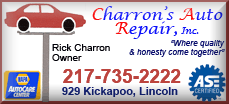 Merck's MK-8931 and some other experimental drugs aim to turn off the Alzheimer's "faucet" by blocking production of amyloid beta. Other experimental drugs instead aim to bail out the sink while the faucet's still running, either by removing clumps of amyloid plaque from the brain or by binding to bits of amyloid beta protein and clearing them from the brain before they clump into plaques.
Researchers were frustrated this year by failures of two biologic drugs that targeted amyloid beta -- bapineuzumab from Pfizer Inc. and Johnson & Johnson, and solanezumab from Eli Lilly and Co. Both are drugs are injected because their large molecules can't pass through the digestive tract into blood vessels. Their size might have limited how much medicine could get inside brain cells.