TOP STORIES
In the role of a lifetime
Traveling performing team equips Illini Central students with the power to change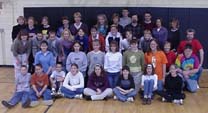 [MARCH 11, 2000] This week thirty students at Illini Central Middle School had a life changing experience. These students ranging from sixth through eighth grade attended a two-day, intensive, role-play workshop with the founders of Cornerstone Productions, Laura Clark-Hansen and Paul Hansen. The students were trained in the basics of creating a character, improvising scenes and learning how to stage them.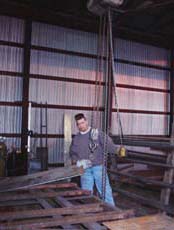 Cash from trash
[MARCH 11, 2000] For the past 50 years, Lincoln Iron and Metal has been taking "trash" and turning it into cash at 1710 N. Kickapoo in Lincoln. Although to the untrained eye it may look like something to throw away, many unwanted scraps are part of a profitable business that helps to "save the earth," according to Kurt Hullinger, supervisor for the scrap yard.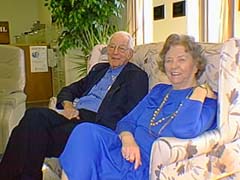 Play it again Vi...
[MARCH 11, 2000] The sound immediately tugs at you to distract you from your current surroundings. It wants your full attention. Graceful, delicate touches on the smiling piano keyboard cause the melody of "Smoke Gets in Your Eyes" to waft into the air as if mimicking its own title. The audience is taken at once, traveling with the music to different places and earlier years, obviously enjoying the journey.