Addresses of city and county officials
(Title, first name, last name, city or job title, address, city, state, postal code; phone)
Lincoln City Council members
Hon. Elizabeth Davis, Mayor, P.O. Box 353, Lincoln, IL 62656; 735-3912
Mr. David Armbrust, Alderman 3rd Ward, 700 Broadway St., Lincoln, IL 62656; 732-4261
Mr. Steve Fuhrer, Alderman 2nd Ward, 1203 Eighth St., Lincoln, IL 62656; 732-6679
Mr. Benny Huskins, Alderman 1st Ward, 412 N. Madison St., Lincoln, IL 62656; 732-3894
Mr. William Melton, Alderman 4th Ward, 1112 E. Burlington St., Lincoln, IL 62656; 735-2658
Mr. George Mitchell, Alderman 3rd Ward, 427 Wyatt Ave., Lincoln, IL 62656; 735-2151
Mr. Michael Montcalm, Alderman 5th Ward, 700 Broadway St., Lincoln, IL 62656; 732-6606
Mr. Verl Prather, Alderman 2nd Ward, 700 Broadway St., Lincoln, IL 62656; 732-4778
Rev. Glenn Shelton, Alderman 4th Ward, 920 Pekin St., Lincoln, IL 62656; 732-8749
Mr. Joseph Stone, Alderman 5th Ward, 270 Southgate, Lincoln, IL 62656; 732-1600
Mr. Pat Madigan, Alderman 1st Ward, 110 Park Place, Lincoln, IL 62656; 735-3724
Logan County Board members
Mr. Richard Logan, Chairman, Logan County Board, 1211 Fifth St., Lincoln, IL 62656; 732-8114
Mr. Lloyd Hellman, Vice Chairman, Logan County Board, 104 Prairie Lane, Emden, IL 62635; 376-3827
Mr. Roger Bock, Logan County Board, 450 450th Ave., Williamsville, IL 62693; 566-3867
Mr. Thomas Cash, Logan County Board, 230 S. Main St., Latham, IL 62543; 674-3423
Mr. Doug Dutz, Logan County Board, 119 Portland Place, Lincoln, IL 62656; 735-1478
Mr. Paul Gleason, Logan County Board, 1621 Rutledge, Lincoln, IL 62656; 735-9111
Mr. Jim Griffin, Logan County Board, P.O. Box 222, Lincoln, IL 62656; 732-7191
Mr. David Hepler, Logan County Board, 119 Lincoln Ave., Lincoln, IL 62656; 732-8586
Ms. Gloria Luster, Logan County Board, 106 N. Marion St., Mount Pulaski, IL 62548; 792-5275
Mr. Clifford Sullivan, Logan County Board, 519 Eighth St., Lincoln, IL 62656; 732-2539
Mr. Dale Voyles, Logan County Board, 543 11th St., Lincoln, IL 62656; 732-7901
Mr. Terry ("T.W.") Werth, Logan County Board, 123 Lincoln Ave., Lincoln, IL 62656; 732-9314
Mr. Rod White, Logan County Board, 477 1700th St., New Holland, IL 62671; 732-4793
---
Girl Scout announcements
Girl Scout leader meetings: the first Thursday of each month, at the usual time and place.
---
Websites with lots of ideas that Girl Scout leaders, families or kids can use:
See the website for Girl Scouts, Land of Lincoln Council, at http://www.girlscoutsllc.org/.
You can send questions and suggestions to the council by clicking here: gsllc@girlscoutsllc.org.
Also, see the national Girl Scouts site at http://www.girlscouts.org/.
---
• Plans are under way for Post Prom, which will be at the park district facilities on May 18. The Alcohol, Tobacco, and Other Drugs Task Force sponsors the event with support from the Healthy Families Task Force. Prom-age young people may enjoy a night of fun without the concerns about the presence of alcohol, tobacco or drugs. Games, DJ, pizza,
and a magician are slated to be just a part of the night.
• For those of you who don't enjoy working out in the summer heat, we encourage you to join us for aerobics. All of our classes are in a private, air-conditioned room. We will even let you use our showers so you can leave after your workout as fresh and clean as when you came in. Aerobics schedules with class descriptions on the back are available at the front and back desks. If you have any questions, call us at 732-8770 between 8 a.m. and 10 p.m. Monday through Saturday. On Sunday our office staff is available from 10 a.m. to 10 p.m.
---
The Oasis, Logan County's senior citizen center, at 501 Pulaski St. in Lincoln, is open weekdays (except holidays) from 9 a.m. to 4 p.m. The center also is open on Friday and Sunday nights for table games. Dominic Dalpoas is the executive director. Activities are open to all Logan County senior citizens, regardless of membership.
Van trip
We have many seats still available for the 10 a.m. May 23 trip to the Church Street Pub in Hillsboro. The $9 cost covers your transportation. Lunch is on your own. Please call 732-6132 for a reservation.
Computer classes
There are seats available for the word processing class that begins May 13. Sessions are Monday through Friday, from 9:30 to 10:30 a.m. The $15 cost includes handouts. Call 732-6132 for a reservation.
Crochet club
If you are interested in the timeless hobby and craft of crocheting, join our group each Wednesday from 9 a.m. to noon. We have someone available to give lessons. No appointment is necessary. Just stop in.
Circuit Breaker appointments
The Oasis van will be in Atlanta, Beason, Chestnut, Latham, Mount Pulaski and Lake Fork on May 14. Please call 732-6132 for your Circuit Breaker appointment.
Glaucoma screening
Call 732-6132 for an appointment to have a free glaucoma test between 9 a.m. and noon on May 17. The service is provided by the doctor from Drake Eye Care Center.
Game winners
Weekday pinochle winners were Henry Warnisher on April 26 and Eleanor Barton on April 30. Weekend game winners were Helen Opperman for pinochle, Tom Garrison and Betty Burger for 5-in-1, and Harley Heath for pool. Alice Thornton won pool honors on Sunday night.
Newsletter
Friends of The Oasis members receive bimonthly newsletters by mail. For more information, call The Oasis at 732-6132 or 732-5844.
---
Do you have air pollutants in your home?
In recent years studies have shown that the air people breathe inside their homes can be more polluted than the air outside of the home. Do you notice odors lingering in the air of your home? Do you notice condensation on the inside of the windows in your home during the winter? If you do, you may have an indoor air problem.
The University of Illinois Extension of Logan County will be sponsoring a free workshop on "Indoor Air Quality." The workshop will be from 10 a.m. to noon Wednesday, May 15, at the Extension office, 980 N. Postville Drive in Lincoln.
John Fulton, unit leader in Logan County, and Jay Solomon, Extension educator, will help workshop participants learn about the six major indoor air pollutants, how to know if these pollutants are in your air, how to keep them from entering your home, and how to remove the pollutants.
Registration is required and may be done by simply calling the Extension office at 732-8289.
---
YMCA welcomes new board members
The Lincoln Area YMCA is pleased to announce the appointment of three new board members. The new members were voted in at the March 2002 board meeting.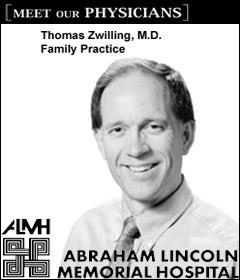 Dayne Altman is married to Christy and has one child, Aaron, who is 14 years old. Dayne is a mortgage lender at Union Planter's Bank. He is also a coach and board member of the Lincoln Baseball Association and a technology committee member on the Economic Development Council. Dayne loves to play sports, enjoys music, is a computer buff and stays active.
Cass Busby has two children, Thomas Elliott, 17, and Gabrielle Johnson, 4. Cass is a cost accountant at Eaton Manufacturing, where she has worked for two years. Cass is an alumna of the U of I, where she received her MBA in 1998. She is also a six sigma green belt as well as member and treasurer of the Presbyterian Church. She is a longtime resident of Lincoln and does her best to give back to the community through coaching soccer and serving on the YMCA board.
Valerie Cooper is married to Jeff and has three children, Megan, 9, Melyssa, 7, and Madalyn, 4. Val is a registered nurse and care coordinator at Abraham Lincoln Memorial Hospital in Lincoln. She received her associate degree in nursing from Illinois Central College. Val is also a Girl Scout leader for Troop 238.
YMCA mission: To put Christian principles into practice through programs that build healthy spirit, mind and body.
"We build strong kids, strong families, strong communities."
This summer the Lincoln Area YMCA is expanding upon its aquatics programming. The Y will now offer to teach swim lessons to small groups at private pools. If you own a pool and have a group of neighborhood children or relatives who need swim lessons, your family is eligible. The family that owns the pool will receive free lessons for their children as well.
The YMCA has created this "Backyard Pool Program" to help make neighborhood pools safe. So put your mind at ease and make sure that the children in your pool are safe. If you have any questions or would like to be a part of this new Y service, feel free to contact the YMCA. Together we can build strong kids, strong families, strong communities.
When: Saturday, May 18
Time: noon-?
Where: YMCA Activity Center, (old Odd Fellows Gym), 721 Wyatt Ave., Lincoln
The event is open to all bands (including garage bands) that would like to compete for this year's title in the YMCA Battle of the Bands. For more information, call the YMCA office.
Admission is $3.
There will be a beverage and food stand. T-shirts and hemp jewelry will also be available.
Bring blankets or lawn chairs, kick back and enjoy a variety of music.
All proceeds help support the YMCA Art Outreach program and YMCA NYPUMS (minibikes program).
Lincoln Area YMCA 2002 summer day camps
YMCA summer day camp is the right choice to make when looking for fun and adventure for kids throughout the summer months. Mom and Dad can simply go to work each day knowing that their children will share hours of fun with their friends in a safe environment. Kids will fill their time at the Y this summer by enjoying lots of field trip fun, including swimming, ice skating, roller skating, hiking in area parks, a try at fishing, climbing on the YMCA low ropes course, archery, and visits to a water park, the Decatur Children's Museum and the golf range at Lincoln Park District.
Children will enjoy the qualified and fun-loving YMCA staff as they play games and guide the children in various educational activities. Activities planned include singing camp songs, experiencing outdoor activities such as hikes in area parks, learning to tie knots, making special snacks, enjoying visits from guest speakers, playing various sports, and having special contest fun with entertaining "kid" games such as jacks, marbles, yo-yos, hula hoops, hacky sacks, Slinkies, spinning tops and much more. Children will also enjoy group arts and crafts, reading activities, storytelling fun, creative drama activities, skits, and will swim most days that weather permits.
Summer day camp will be offered at the following locations this year:
• Children entering kindergarten to second grade — YMCA facility and outdoor grounds on Wyatt Avenue
• Third through sixth grade — Immanuel Lutheran Church outdoor picnic grounds (1409 Pulaski St.)
• Kindergarten through sixth-grade program for Atlanta — Atlanta Grade School