Verizon's rate-reduction request filed May 1 with the Illinois Commerce Commission also states that the company would not seek a rate increase for basic local service for at least five years.
If the Illinois Commerce Commission approves the request, more than 860,000 Verizon customers in Illinois would see savings on telephone bills mailed after June 1. The average savings over the next five years would be $150 for residential customers and $90 for businesses.
This is good news for customers of Verizon -- the kind of results Illinois lawmakers were seeking with the deregulation of the telecommunications industry. Competition is good for consumers, promoting service and keeping prices at reasonable levels.
Rate reductions were a condition of the merger of GTE and Bell Atlantic that created Verizon. Most of the company's 850,000 customers in Illinois are in rural areas and small towns.
If approved by the Illinois Commerce Commission, the rate reductions are to be phased in over the next 18 months.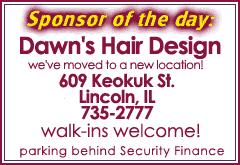 Some retired teachers could return to classrooms
Illinois schools facing a shortage of teachers in certain subjects would have another source of teachers under legislation co-sponsored by Sen. Bill Brady and approved May 1 by the Senate Education Committee.
House Bill 1185 creates a five-year pilot program (July 1, 2003, to June 30, 2008) that allows retired teachers to return to work and receive active teacher health insurance while receiving an annuity, as long as they teach in a "subject shortage area."
With older teachers retiring and school enrollments increasing, schools are finding it harder to hire enough qualified personnel for all subjects. This means that classroom sizes are growing, and some teachers might be asked to teach classes that are outside their particular area of expertise. This is not in the best interest of our children, so we need to look to another source of teachers.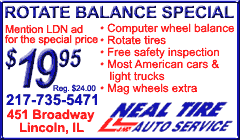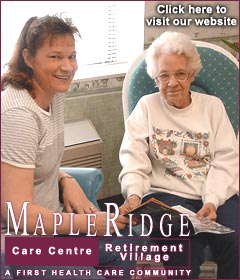 The employment must be within a subject area that is experiencing a teacher shortage and within a qualified school. Regional superintendents of schools would be required to certify school district compliance with certain requirements of the program.
House Bill 1185 sets forth rules school districts must follow in order to hire a retired teacher. Prior to hiring a retired teacher, districts must first attempt to fill the position with teachers who have been honorably dismissed from the district in the preceding calendar year and have not yet begun receiving a retirement annuity.
Retired teachers must wait until the school year following their retirement to participate in this program. Retired teachers who wish to return to work must wait 90 days if they have retired at age 60 or after 34 years of service. They are not allowed to use any of their time spent as a teacher working after retirement to recalculate their retirement annuity.
Currently, retired teachers can work without impairing their retirement status if employment is not within the school year during which service was terminated and if the employment does not exceed 120 paid days in any school year.
Supported by the Illinois Education Association, Illinois Federation of Teachers, Teachers' Retirement System and School Management Alliance, House Bill 1185 now moves to the full Senate for further consideration.
House Bill 1185 is similar to Senate Bill 195, also sponsored by Sen. Bill Brady, which has been approved by the Senate and is currently being considered by the House of Representatives.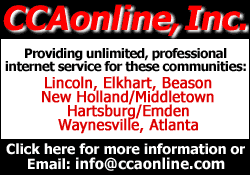 [44th District news release
from Sen. Bill Brady]