Governor calls for ban on sale
of dietary supplement ephedra
Encourages the passage of Ephedra Prohibition Act by state Legislature
[MAY 15, 2003] CHICAGO -- Gov. Rod Blagojevich announced on Wednesday his support for a total ban on products containing the dietary supplement ephedra. These widely available products have been marketed for weight loss and enhancement of athletic performance. Yet, according to the Food and Drug Administration, ephedra has been linked to 117 deaths and 18,000 cases of heart attack, high blood pressure and stroke.
"This drug is a risk to anyone who uses it," said Gov. Blagojevich. "The only way we can protect the people of Illinois from the harm of this supplement is to take it off the shelves and educate consumers of its possible dangers. The bottom line is, there is no safe amount of ephedra."
Last year, the Department of Health and Human Services commissioned the RAND Corporation to perform a comprehensive, independent review of the scientific studies on ephedra. The RAND study found no scientific evidence of weight loss and no evidence that ephedra enhances physical performance.
"Sixteen-year-old Sean Riggins, a wrestler and football player from Lincoln, Ill., died because he didn't know about the risks," said Blagojevich. The only son of Debbie and Kevin Riggins, Sean consumed Yellow Jackets prior to his death on Sept 3, 2002. "'We can't bring him back to life, but we can fight to get this dangerous product off the market."
Ephedra was also partly to blame for the death of Northwestern football star Radishi Wheeler in 2001 and of Baltimore Orioles pitcher Steve Bechler, who died this past February. Thirty-three members of the military have also died after consuming ephedra. Now, the U.S. military has banned the sale of ephedra in all its commissaries worldwide.
Others have begun to act. Medical groups, including the American Medical Society, Illinois State Medical Society and the American Heart Association, have all called for a ban on dietary supplements containing ephedra.
The ban has also been supported by national sports organizations, including the National Basketball Association, National Football League, National Collegiate Athletic Association and the International Olympic Committee.
Gov. Blagojevich also called on the Legislature to pass the Ephedra Prohibition Act sponsored by state Rep. Sara Feigenholtz and state Sen. Barack Obama, which would make the sale of ephedra products illegal in Illinois.
"The time is now to ban products that contain this deadly herb," said Senate sponsor Barack Obama. "There's too much pressure in society to excel at sports and be thin. Our children need to know a healthy diet and exercise is always a better alternative -- especially to a supplement that may kill them."
"The general public, when they walk into a store, has no idea that they're purchasing something lethal," said state Rep. Sara Feigenholtz. "We should do the right thing and take ephedra off the shelves."
At least 21 states have passed regulations that are stricter than federal regulations on supplements containing ephedra. Canada, Britain, Australia and Germany have also taken steps to protect their citizens from dangerous ephedra products.
"One of my most important jobs is to protect you," said Blagojevich. "And I want you to trust we will protect you from drug companies that mislead you about their products. Whether you're 16, 46 or 76, ephedra can kill you."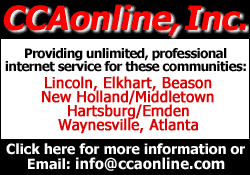 Ephedra is by far the most dangerous herbal drug on the market. Of all deaths linked to herbal drugs, 60 percent are linked to ephedra. According to published reports by Bent and others, the incidence of adverse effects for ephedra was 720 times higher than for other dietary supplements like ginkgo biloba and 100 times higher compared with kava kava, an herb already known to have toxic side effects. Ephedra remains unregulated in the state of Illinois.
Gov. Blagojevich concluded, "We should rise to the challenge of protecting Illinois consumers from a product where the benefits are virtually nonexistent and the risks are potentially fatal."
[News release]