News Index
(from the last 7 days)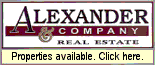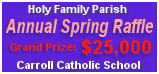 Church Directory

---
---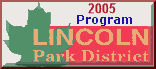 ---
---
---
---
Contact us
---
LDN is best viewed with
Firefox 1.2 or IE 6
---
LDN awards
Local:
Dec. 16, 2001
Local Emergency Planning Committee
Jan. 25, 2001
Logan County Healthy Communities Partnership
State:
Oct. 1, 2001
Illinois Public Health Association
posted daily OVER THE NOON HOUR (DST)

Publisher's Note: Many of our readers have emailed us over the last 2 weeks to let us know of various problems on this site. Over that time we have corrected a number of problems and believe that now we are fully functional.

Thank you for your patience and your help.


s
Submit a classified ad online [Lowest cost for advertising in the county!]



Tuesday yields relatively good turnout for local elections

Logan County consolidated election voter stats, sales tax referendum and water authority

Cities of Atlanta, Lincoln and Mount Pulaski

Villages of Broadwell, Elkhart, Emden, Hartsburg, Latham, Middletown, New Holland and San Jose

School boards:
Chester-East Lincoln 61, Delavan Community Unit 703, Greenview Community Unit 200, Hartsburg-Emden Community Unit 21, Illini Central Community Unit 189, Lincoln Elementary 27, Mount Pulaski Community Unit 23, New Holland-Middletown Elementary 88, Olympia Community Unit 16, Warrensburg-Latham Community Unit 11, West Lincoln-Broadwell 92, Lincoln Community High School 404, Heartland Community College 540 and regional board school trustees (Logan, Mason and Menard counties)

Townships:
Aetna, Atlanta, Broadwell, Chester, Corwin, East Lincoln, Elkhart, Eminence, Hurlbut, Laenna, Lake Fork, Mount Pulaski, Oran, Orvil, Prairie Creek, Sheridan, West Lincoln, multi-township assessors

Park districts:
Armington, Emden, Lincoln, Mount Pulaski, San Jose

Library districts:
Atlanta, Ayer, Barclay, Elkhart, Lincoln, Mount Pulaski
Trooper assists hurried morning highway delivery
Governor proclaims Friday as Illinois day of mourning for pope
Elkhart election response
April entertainment at Einstein's includes daylong jam on the 16th
'Paperboy II' continues righteous directive with success
Oasis update