Illinois profiles

Send a link to a friend
Note: Each week, Joel Brunsvold, director of the Illinois Department of Natural Resources, sends a postcard profile of a different Illinois State Park, natural area or trail. This week, the director writes about Fox Ridge State Park, located eight miles south of Charleston in central Illinois.
Fox Ridge State Park, located eight miles south of Charleston in central Illinois
[APRIL 18, 2005] COLES COUNTY -- Dear Happy Campers,
If you think of east central Illinois as flat farmland, you are in for a surprise as you drive into Fox Ridge State Park. Its 2,064 acres includes steep, thickly wooded ridges, 11 miles of rugged hiking trails and bottom ground that is thick with hardwood trees and wildlife, located right along the Embarras River. This is a spot of Illinois that the glaciers missed on their ancient pass through the heartland, much like Galena in northern Illinois.

There is evidently an epidemic of spring fever on the nearby campus of Eastern Illinois University, because the trails are populated with young people. The beauty of the scenery and the athletic challenge of the trails no doubt draw them. I, myself, am enjoying the colors of spring. The redwoods are bursting into bloom, along with the serviceberries and dogwoods. A few spring flowers remain: Dutchman's breeches, May apples and wild blue phlox.

Campers enjoy Fox Ridge State Park. The campground includes sites that are fairly secluded, surrounded by woods. If you don't have a tent, you can reserve one of three rustic cabins here at the site. The cabins sleep six. They include a double bed, bunk beds, a ceiling fan, and right outside, a picnic table and a grill. It's rustic enough to feel like camping, but you don't have to sleep right on the ground.

If you visit here, plan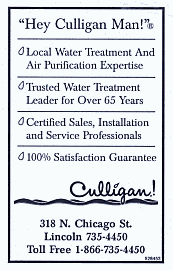 on bringing your fishing license. Not far from the campground is a great fishing hole: Wilderness Pond. A trail that is handicapped-accessible winds around the trail. There's even a fishing pier that can accommodate anglers in wheelchairs.
Fishing is also special at Ridge Lake here in the park. The lake has a secluded feel -- you reach it by walking down 114 steps. The Illinois Natural History Survey has been doing research at this lake for decades. In fact, it's been the subject of continuous study longer than any other lake in the United States. It is stocked with bluegill, largemouth bass and channel catfish. It's open for fishing from Memorial Day through Labor Day. When you visit, the survey researchers loan their boats to you; then at the end of the fishing excursion, the researchers weigh and measure your fish and hand them back to you to take home (provided they are legal size).
While hikers enjoy the many trails that wind along the ridges, it is the flood plain that draws my attention, as it is populated with much of the wildlife that is native to this park. There is quite a deer population, and many wild turkeys strut their stuff. If you're lucky, the occasional fox can be spotted, an illustration of how this park got its name. The birds are astonishing as well. Eighty-three species nest here, including a variety of woodpeckers, in the shade of sassafras, pawpaw, oak and walnut trees.
[to top of second column in this article]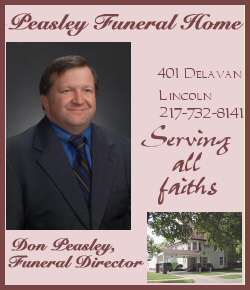 Fox Ridge State Park is just a few miles from the Lincoln Log Cabin, the last home of Abraham Lincoln's father and stepmother. I wonder if the man who became president walked among these towering oaks when he was young and the trees were saplings. Historians say the Lincoln homestead here in Coles County was a subsistence farm, where what was produced here was just enough for the family to meet daily needs. But as I look upon the cool beauty of the deep woods, I can't help but reflect that even if the Lincolns were poor when it came to finances, they were rich in the beauty of Illinois.
If you go:
Directions: From Interstate 57, take the Route 16 exit east to Charleston. Stay on Route 16 all the way through Charleston to the intersection of Route 16 and Route 130. Turn right (south) and go seven miles.
From I-70, take the exit for Route 130 north. Go approximately 11 miles.
Brochures available at the park:
Acorn Avenue - Self Guided Nature Trail
Summer Prairie & Roadside Flowers at FRSP
Trees & Shrubs at FRSP
Spring Flowers at FRSP
Fox Ridge State Park Bird List.
Also in the state parks:
April 23 -- "Wandering Among Wildflowers," Giant City State Park
April 23 and 24 -- Intertribal powwow, Wildlife Prairie State Park
April 24 -- Songbirds and coffee program, Dickson Mounds Museum
April 24 -- Owl program, Hennepin Canal Parkway State Park
April 29 -- Dedication, Cache River visitor center, 1:30 p.m.
Also in the parks:
Spring catchable trout season opened April 2 at 5 a.m.
Youth turkey season, North Zone, April 2-3; first turkey season, South Zone, April 4-8.
3rd Kentucky Infantry, Company F, living history, at Fort Massac State Park
Unnecessary mowing of grasses used for nesting wildlife should stop (April 1-Aug. 1)
Activity for kids:
[Illinois Department of Natural Resources news release]