News Index
(from the last 7 days)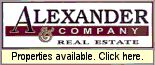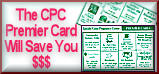 Church Directory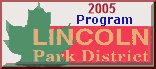 ---
---

---
---
---
---
Contact us
---
LDN is best viewed with IE 6 or Firefox 1.2.
---
LDN awards
Local:
Dec. 16, 2001
Local Emergency Planning Committee
Jan. 25, 2001
Logan County Healthy Communities Partnership
State:
Oct. 1, 2001
Illinois Public Health Association
posted daily OVER THE NOON HOUR (CDT)

Did you know:
LDN runs area obituaries six days a week!
Instead of just telling you who passed away, we give you the whole obituary!
On obituaries from Fricke-Calvert-Schrader, Bennett and Peasley funeral homes, we give you the ability to send an e-mail condolence to the family free of charge!
People across the U.S. and in other countries check LDN's obituary page regularly!
LDN runs all obituaries free of charge!
Pictures are included with the obituaries free of charge!
You will find the link for LDN's obituaries at the bottom of this page!
Click on the gray obituary bar or choose Obituaries from the News Index at the left.

Other News...
Submit a classified ad online [Lowest cost for advertising in the county!]
Out & About


City finds possible fill for Sysco bond shortfall

Potential for severe weather this afternoon

Governor thanks President Bush and Illinois congressional delegation for their hard work on transportation bill
Calls on Republicans in General Assembly to act in a bipartisan
manner and support funding for road projects

Governor to pack day with KidCare enrollment campaign, Illinois rail transportation recognition, a stop at Midway Airport and conclude with the twilight state fair kickoff parade

Letter: Bumps and dust plague Latham road

Brisbin graduates

Independent inventors, not corporations, responsible for most inventions

One of top barbecue chefs in world to appear at Illinois State Fair
Mike Mills to sign copies of 'Peace, Love and Barbecue'