News Index
(from the last 7 days)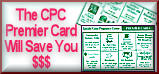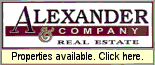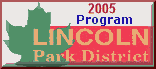 Church Directory

---
---
---
---
---
---
Contact us
---
LDN is best viewed with IE 6 or Firefox 1.2.
---
LDN awards
Local:
Dec. 16, 2001
Local Emergency Planning Committee
Jan. 25, 2001
Logan County Healthy Communities Partnership
State:
Oct. 1, 2001
Illinois Public Health Association
posted daily OVER THE NOON HOUR (CDT)


sponsored by American Legion Post 263
Submit a classified ad online [Lowest cost for advertising in the county!]


City briefs

New law protects emergency management workers
Penalties same as for those who injure or kill police, firefighters and EMS workers

This little piggy went to market
Pig transport losses

44th District weekly update

Governor approves legislation assisting Illinois' unemployed citizens

State representative visits Inland Tool in Mount Pulaski

Five vision topics added to NIH Senior Health site

How do I instill responsibility in a 12-year-old?