"Chicken Soup for the Military Wife's Soul." Jack Canfield, et al, Health Communications, Inc., 2005, 330 pages.

In "Chicken Soup for the Military Wife's Soul," one of the latest installments of the popular series, the authors write, "Virtually every individual has been touched at some time by a relative, friend or co-worker serving in the armed forces. … There are currently more than 18 million spouses of the 30 million Americans who have served in the U.S. armed forces. These are the 'silent ranks' that also serve as they remain at home nurturing the family."

The resulting book is an inspiring collection of stories, experiences and emotions that serve to "rekindle the spirit" and recognize the unique bonds that these families have forged in their relationships and in service of their country. These entries inspire such sincerity and heartfelt love that the reader cannot help but come away with a real appreciation for these special people.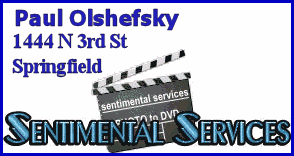 The stories are grouped together in broad themes. These themes include:
"Red, White and Blue" (stories of patriotism)
"I Miss You So" (coping with separation and loss)
"Raising Military Brats" (raising the kids while Dad is away)
"Holidays -- Military Style" (always a difficult time of the year for military families)
"Honey, We've Got Orders" (when the order to deploy comes)
"No Life Like It" (the life of a military spouse is like no other)
"United We Stand" (the strength derived from the military fraternity)
"An Officer at the Door" (when a loved one loses their life in service to our country)
"Beyond the Call of Duty" and "Living Your Dream"
This book is recommended to everyone as a reminder to us all that the defense of our nation is dependent on the greatest fighting force in the world -- the men and women of the United States military.
[to top of second column in this article]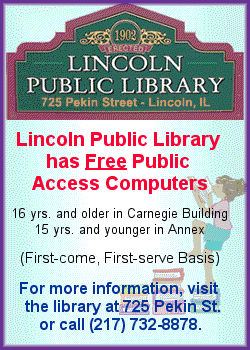 "The African-American Writer's Guide to Successful Self-Publishing." Takesha D. Powell, Amber Books, 2004, 146 pages.
What does it takes to get published in today's competitive environment? Plenty, according to author and editor Takesha Powell. Powell should know; she is the former managing editor of Black Elegance and Belle magazines as well as the former editor in chief of Jive/Intimacy magazines. In her new book, "The African-American Writer's Guide to Successful Self-Publishing," she shares her expertise and secrets that can help an aspiring author become a published author.
Powell explains the carefully thought-out process authors should follow in trying to craft and sell their book or other writings. Starting with "Why Self-Publish" and ending with "Getting Your Self-Published Book to the Market," Powell discusses every aspect of getting one's book published.
She emphasizes the four key steps to successful self-publishing -- marketing, distribution, publicity and the Internet. Using these four steps Powell shares her experience with the reader and describes how to get the word out on your book, manage your career, gain exposure, captivate your audience and score that first sale. Within these chapters she includes bits of wisdom that can make the difference between your work getting published and getting filed away in a drawer. (One favorite bit of wisdom: Use the book "The Writer's Market" for information on literary agents. This book is available at the Lincoln Public Library District.)
The writer's life can be a rewarding one but, as Powell points out, it can also be difficult. In an inspiring passage in the book's "Epilogue," she notes: "There are many subsequent struggles in being a writer. Time, little or no pay, and strict deadlines make it seem, whether or not, worthless at times -- but it isn't. The key to sticking with this writing game is to do it for the sake of communicating, getting your point across."
Although the emphasis of this book is on self-publishing for African-Americans (such as the lists of websites, publishing industry contacts and successful self-published authors) this book is recommended to anyone who is considering a career in writing and seeks professional guidance and quality information on the business of self-publishing.
[Richard Sumrall, Lincoln Public Library District]