Zimmerman Scholarship winners announced by Abraham Lincoln Healthcare Foundation

Send a link to a friend
[JUNE 9, 2005] Two area students who are committed to serving others through a career in nursing have each received $1,500 scholarships provided for by the Dwight F. Zimmerman family.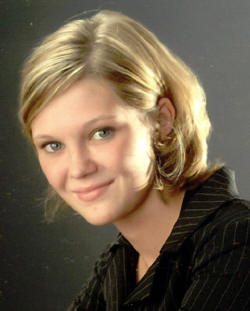 Roberta "Bobbi" Green
Roberta "Bobbi" Green of Lincoln is a recipient of a $1,500 Zimmerman Healthcare Careers Scholarship to aid in her pursuit of a bachelor's degree in nursing. She is a 2004 graduate of Lincoln Community High School and currently a student at Lincoln College, where she plans to receive an associate degree. She would ultimately like to pursue a master's degree in a genetic program and work in the field of genetic counseling.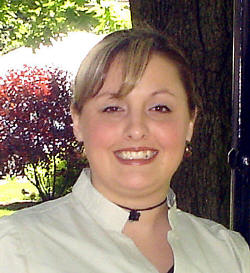 Misty Zimmerman
Another Lincoln College student, Misty Zimmerman of Emden, is pursuing a career as a registered nurse. This fall, she will begin her second year of pre-nursing studies at LC. Misty has chosen to pursue a nursing career because she loves helping people. She is also inspired by an aunt who is a nurse, because of her compassion and dedication to the field. Misty has aspirations to train as a flight-trauma nurse and expresses interest in working in an emergency room setting.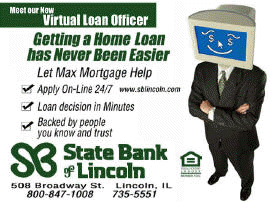 Originally from San Jose, Dwight Zimmerman and his wife, Betty, were board members and avid supporters of Abraham Lincoln Memorial Hospital. Their scholarship fund was established through the Abraham Lincoln Healthcare Foundation upon Dwight's death in 1994.
Graduating seniors from area high schools -- Lincoln Community, Hartsburg-Emden, Olympia, Mount Pulaski, Illini Central and Delavan -- as well as students attending Lincoln College are eligible for these scholarships. Students must pursue health care-related studies at an accredited institution of higher education in the fall after receiving the scholarship.
The Abraham Lincoln Healthcare Foundation Healthcare Careers Scholarships are made possible by generous donations from the community. Contributions to this fund are accepted at ALHF --- Healthcare Careers Scholarships, 315 Eighth St., Lincoln, IL 62656. To learn more about this program and the foundation, visit www.almh.org.
[Provided by Marty Ahrends, executive director, Abraham Lincoln Healthcare Foundation]