News Index
(from the last 7 days)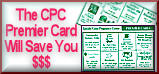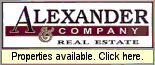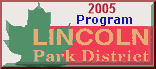 Church Directory

---
---
---
---
---
---
Contact us
---
LDN is best viewed with IE 6 or Firefox 1.2.
---
LDN awards
Local:
Dec. 16, 2001
Local Emergency Planning Committee
Jan. 25, 2001
Logan County Healthy Communities Partnership
State:
Oct. 1, 2001
Illinois Public Health Association
posted daily OVER THE NOON HOUR (CDT)

Doug Sheley, a member of Zion Lutheran School's circus committee, dresses like a clown to encourage shoppers to buy tickets to the June 14 Carson & Barnes Circus, which the school is hosting.
[picture provided by Jan Schumacher] click on picture for larger image
See complete article below in Today's Top Stories


Submit a classified ad online [Lowest cost for advertising in the county!]




Genesis Ministries continues to move forward

Illinois strides to support organized labor and discuss future challenges during the Mother Jones Festival in Mount Olive

Agriculture Department helps Illinois teens prepare for future

Zimmerman Scholarship winners announced by Abraham Lincoln Healthcare Foundation

FDA advises consumers about recalled drugs from Able Laboratories

Invention Mysteries: Who created voltage, watts, amps and ohms?