Postcard from the park: Illinois Beach

Send a link to a friend
Note: Each week Joel Brunsvold, director of the Illinois Department of Natural Resources, sends a postcard profile of a different Illinois state park, natural area or trail. This time the director is writing about Illinois Beach, located in northeastern Illinois.
[MAY 21, 2005] WINTHROP HARBOR -- Dear Travelers,
This is the sort of place from which people send postcards that say, "Having a wonderful time, wish you were here." Stretching for 6½ miles along the sandy shore of Lake Michigan in northern Illinois, Illinois Beach State Park is 4,160 acres in size, each acre packed with wonders of nature.
The best way to start the day here is to get up before the sun and watch its arrival over Lake Michigan. The lake breaks in gentle waves on sand turning golden in pre-dawn light. In the cool of the morning, with a strong breeze off the lake, I am reminded that glaciers created this beach. I drove an hour from downtown Chicago to get here, but I feel as if I'm a world away from the bustle of the Loop. It's peaceful on the beach, and an awe-inspiring sight as the sun first turns wispy clouds crimson, then makes its grand entry on the horizon. I know that any day that starts with such a billboard of nature as this has got to be a good day.
Despite the relative solitude of the early morning, the day finds the beach, and the park, busy. More than 2 million people visit each year, in part because of Illinois Beach State Park's proximity to population centers in Chicago and Milwaukee, and perhaps even more because this destination is worth a journey.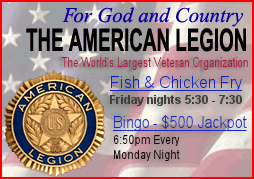 There are miles of trails through the park, whether accessible for bikers or hikers. The treat for their trip is a view of amazing plants and geological formations. More than 600 exotic species of plants thrive here -- from prickly pear cactus to prairie cordgrass. This time of year, dozens of varieties of wildflowers are blooming in a natural bouquet of spring pastels.
The terrain is fascinating. Sandy ridges crown heights throughout the park. A sandbar forms a place called Dead River. In heavy rains, the water washes away the natural dam created by the bar, draining acres of marsh. There are wetlands and savannas.
[to top of second column in this article]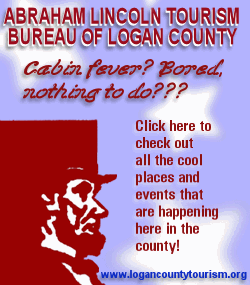 While most people drive to Illinois Beach State Park, some also come in by boat. Of course, if you're going to boat, be sure you follow basic rules for safety: Wear life jackets, operate sober, and steer with care and an eye out for other boaters.
If you come by boat, North Point Marina is a special stop. It's the largest contained marina of inland North America. It features a protected floating dock system of 1,500 slips, from 30 to 60 feet. Slip rentals include electricity, water, cable TV hookup, sanitary pump-outs, dock lockers, showers and restrooms; also, reserved parking near your slip and 24-hour security.
The best way to end the day at Illinois Beach State Park is the way it is started -- on the beach. The picnic pits here make an ideal spot to sit by a fire, toasting marshmallows for 'smores and watching the moon rise over the lake, as if checking up to make sure the promise of the sunrise was realized in the passing of the day. I can't help but feel the moon is making its own promise as it slides into a skyward sea of stars, waiting to grant the wishes of those of us gazing upward, full of memories of a day well spent, and dreams of more tomorrows in the parks.
All the best,
Joel
Also in the parks:
May 28 -- Memorial Day weekend hike, Giant City State Park
May 28 -- French and Indian War re-enactment, Fort Massac State Park
[Illinois Department of Natural Resources news release]