"If your town has a Mesker fašade, we would like to know about it," said Robert Coomer, agency director.

The agency's website, www.Illinois-History.gov, features a new section entitled "Got Mesker?" This includes several photographs of Mesker buildings, as well as an entire 1904 Mesker catalog and an identification guide that can be downloaded as PDF files. [To download Adobe Reader for the PDF files, click here.]

The goal is to identify as many Mesker buildings as possible and incorporate them into an ever-expanding database. This will help recognize the historic significance of the Mesker companies in the shaping of Illinois' architectural fabric. Information on Mesker buildings should be passed along to Darius Bryjka of the Illinois Historic Preservation Agency at (217) 782-8221.

"Meskers," as they are often called, are found across America. However, because the companies were based in the Midwest, they are particularly plentiful in Illinois and are part of the state's rich architectural history.

The Mesker Brothers Iron Works of St. Louis, Mo., and the George L. Mesker Company of Evansville, Ind., produced prefabricated architectural elements and building facades from the late 1800s to the early 1900s. The two firms, owned by brothers but operating independently, best demonstrate the mass-produced building parts trade of the turn of the century.

[to top of second column in this article]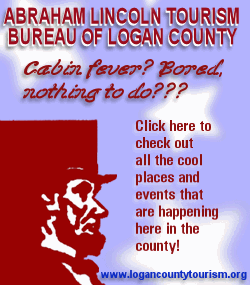 The Meskers specialized in ornamental sheet metal facades and cast-iron storefront components that were ordered through catalogs and easily shipped by rail to any interested building owner. Their extensive product lines also featured entire storefront assemblies, fences, skylights and freight elevators.
Made of galvanized steel and cast iron, durable Mesker facades often survive despite the occasional neglect and lack of maintenance. While not all buildings may feature elaborate sheet metal facades, individual building components, such as cornices and window hoods, are quite common throughout the state, especially in smaller communities.
Numerous Mesker buildings have already been identified in Illinois. Communities with "Meskers" include Aledo, Arenzville, Ashland, Belleville, Brocton, Brookport, Cairo, Carrollton, Carthage, Clay City, Dwight, Elizabethtown, Elkhart, Galena, Golconda, Greenville, Jacksonville, Macomb, McLeansboro, Mount Carroll, Mount Sterling, Murphysboro, Nauvoo, Newman, Oakland, Odin, Old Shawneetown, Pana, Pinckneyville, Pittsfield, Sparta, Staunton, Sublette, Taylorville, Tuscola, Vandalia, Versailles, Viola, Virden, Virginia and Xenia.
[Illinois Historic Preservation Agency news release]