Illinois profiles

Send a link to a friend
Note: Each week Joel Brunsvold, director of the Illinois Department of Natural Resources, sends a postcard profile of a different Illinois state park, natural area or trail. This week, the director writes about Siloam Springs, located in west-central Illinois
Postcard from the park: Siloam Springs
[APRIL 23, 2005] CLAYTON -- Greetings from Siloam Springs,
If you're looking for "peace on earth," look no further than Siloam Springs State Park. To step into the park is to walk into a three-dimensional picture of serenity. The terrain here is a mix of ridges and valleys, topped with a lush forest of evergreen, oak and hickory trees. The scent of the forest is that mixture of fresh earth and white pine. It's the smell candle-makers dream of capturing in paraffin. Nature sings a lullaby of calm here as well, with the wind in April's new leaves. The evergreen boughs rustling create the bass line for the melody of bluebirds and indigo bunting singing sweet songs.

How appropriate in the season of spring to visit this park full of springs. There are numerous springs to be spotted on a hike through the woods. Most famous are the Eureka and Waukesha Springs. In the years after the Civil War, a local businessman touted their curative value. Quincy Burgesser bottled the water and claimed it cured ailments ranging from arthritis to hangovers. That led to construction of a fashionable resort in the late 1880s. The buildings were torn down over the decades, but the springhouse has been rebuilt in the last few years. That said, I must point out, in this age when we understand the threat of microscopic organisms, we discourage visitors from drinking the spring water.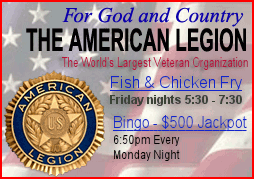 The springs aren't the only water feature of this park. Fifty years ago, an earthen dam was constructed across a deep ravine, and a 58-acre lake was created. Siloam Springs was dedicated as a state park in 1956. Site superintendent Jim Assell says the lake is the perfect place to continue my quest for serenity by renting a boat from the concessionaire. There are fishing boats, canoes and paddle boats. At its deepest, the lake depth is 43 feet. I saw a fisherman with a nice string of trout he'd pulled from the lake (five -- the state limit). He says there are also bluegill, largemouth bass and catfish here.
Besides the lake and the springs, people drive hundred of miles to come to this park for the trails
-- 12 miles for hiking and 23 miles for those who ride horseback. Trails traverse the deep ravines, the narrow ridges and the outcrops of limestone and sandstone. It's no wonder there are so many visitors driving into the park pulling horse trailers. There's nothing like a trail ride through the timber. On horseback, a rider is just a few feet higher from the ground, and yet that vantage point is sufficient to provide a whole new perspective on the terrain. It's a lesson for visitors to remember when Siloam Springs is a pleasant postcard memory.
May all the trails you travel this week be happy and peaceful.
Joel Brunsvold
P.S. To my friends who are hunters, don't forget April 29 is the last day to apply for firearm and muzzleloader deer permits, first lottery.
If you go:
The park includes campground with showers available, seasonal hunting opportunities, and the winter activities include ice skating. For picnicking, four shelters are available as well as charcoal grills. Siloam Springs also has playground equipment.
Directions:
From Quincy: Take Illinois Route 104 nine miles east to County Road 1200 N. Follow signs 12 miles to County Road 2873E, then south three miles to park entrance.
From Springfield: Take Interstate 72 west to Griggsville and go north on Route 107 for 11 miles. There, turn west on Route104 for 15 miles to County Road 2873E. Turn north for six miles to park entrance.
From Peoria: Take U.S. Route 24 to just outside of Clayton. There, turn south on County Road 2950E, then south 10 miles to Kellerville, then west on 1200N one mile, then to County Road 2873 south for three miles to park entrance.
Also in the parks:
April 23, Rock Springs Environmental Center, Decatur -- Festival of Spring, including canoeing, hiking, the World Birds Show, Celtic music in the stone ring circle and storytelling
April 24, Dickson Mounds Museum -- Songbirds and coffee program
April 30, Giant City State Park -- "Wandering Among Wildflowers" hike
April 30, Wildlife Prairie State Park -- Wildlife Trail Classic
[Illinois Department of Natural Resources news release]