"Many people will visit Illinois during the Memorial Day weekend, and many state residents will have Memorial Day off," said Robert Coomer, director of the Illinois Historic Preservation Agency. "Governor Blagojevich has urged us to make Illinois' historic treasures available for all to see during this holiday, and we are pleased to make that happen."

Most state historic sites operate on a five-day-per-week schedule and would have been closed on Memorial Day since it falls on a Monday, one of the days when sites are usually closed.

Under the governor's direction, three sites -- Lincoln's New Salem, the Old State Capitol and Lincoln-Herndon Law Offices -- have resumed seven-day-per-week operations for the tourist season this year, and his proposed budget would allow most of the state's other historic sites to be open seven days per week during the 2006 tourist season.

The newly-opened Abraham Lincoln Presidential Museum will also be open on Memorial Day.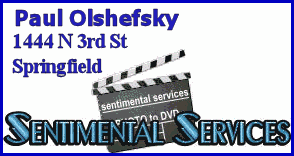 The following state historic sites will be open on Memorial Day:

. A reconstructed log fort marks the site of an 1832 Black Hawk War battle.

Bishop Hill

. The state operates the Colony Church, Bjorklund Hotel and Bishop Hill Museum as public sites from an entire 1846 Swedish community.

Black Hawk, Rock Island

. The Hauberg Indian Museum depicts the daily lives of the indigenous Sauk and Mesquakie tribes, and the site features a large natural area for hiking.

Cahokia Courthouse, Cahokia

. Constructed in 1737, this French log building was the government center of the old Northwest Territory until 1814.

Cahokia Mounds, Collinsville

. This World Heritage Site preserves the remnants of a huge Indian city that thrived from 700 to 1100 A.D. It includes a world-class museum and the tallest prehistoric earthen mound in the Western Hemisphere.

Carl Sandburg Birthplace, Galesburg

. This small cottage was the 1878 birthplace of poet and author Carl Sandburg.

Dana-Thomas House, Springfield

. Designed by famed architect Frank Lloyd Wright, this lavish 1904 residence has been fully restored and is the most complete of Wright's early Prairie-style dwellings.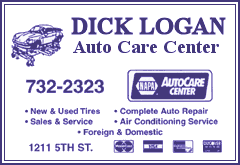 David Davis Mansion, Bloomington

. U.S. Supreme Court Justice and close Lincoln ally David Davis and his wife, Sarah, built this lavish Victorian mansion in 1872.

Douglas Tomb, Chicago

. The tomb is the final resting place of Stephen A. Douglas, one of the most prominent political leaders in American history.

Fort de Chartres, Prairie du Rocher

. A reconstructed stone fort duplicates one built by the French in the mid-1700s. From the fort the French controlled much of the Mississippi River Valley until the French and Indian War.

Fort Kaskaskia, Ellis Grove

. The earthworks are all that remain of this mid-1700s French fort, which now provide visitors with a majestic view of the Mississippi River. A nearby campground allows overnight stays.

Ulysses S. Grant Home, Galena

. The grateful residents of the northern Illinois community of Galena presented this house to hometown hero Gen. Ulysses S. Grant when he returned from the Civil War in 1865.

Jubilee College, Brimfield. This 1839 Episcopal seminary lives on in a wonderfully restored main building, outbuildings and 3,000 acres of open fields and woodlands.
. A new museum and a reconstructed fort commemorate the five months the Lewis and Clark Expedition spent in Illinois preparing for their momentous Journey of Discovery.

Lincoln-Herndon Law Offices, Springfield

. The only surviving structure in which Abraham Lincoln maintained working law offices, this building features a period post office, federal courtroom and Lincoln's fully restored office.

Lincoln Log Cabin, Lerna

. This living history farm accurately re-creates an 1840s farm where Abraham Lincoln's parents lived in rural Coles County.

Lincoln's New Salem, Petersburg

. A re-created 1830s village complete with more than 30 log buildings transports visitors to the place Abraham Lincoln called home for six years.

Lincoln Tomb, Springfield

. The final resting place of the 16th president, his wife and three of their four sons is located in the nation's second-most-visited cemetery.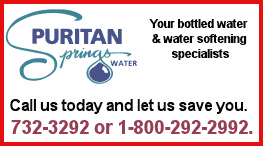 Martin-Boismenue House, North Dupo

. This 1790 home, one of the oldest of its kind in Illinois, displays the unique vertical log construction on French dwellings in the Mississippi River Valley.

Metamora Courthouse, Metamora

. Abraham Lincoln argued cases in this 1845 courthouse, which features a fully restored courtroom and exhibits.

Mount Pulaski Courthouse, Mount Pulaski

. This courthouse was the center of Logan County government from 1848 to 1855, and Abraham Lincoln argued cases there as an attorney. Its second-floor courtroom has been fully restored.

Old Market House, Galena

. The Market House was the focal point of community life, and the restored 1845 building now includes displays about Galena's history.

Old State Capitol, Springfield

. This building served as the seat of Illinois government from 1839 to 1876. Abraham Lincoln, Stephen A. Douglas and many other famous Illinoisans served there as legislators.

Pierre Menard Home, Ellis Grove

. French-American entrepreneur and politician Pierre Menard built this elegant residence in the early 1800s on a bluff overlooking the Mississippi River. It is the finest example of French Colonial architecture in the central Mississippi River valley.

Postville Courthouse, Lincoln

. This reproduction of the 1840-1847 Logan County Courthouse re-creates the years when Abraham Lincoln, David Davis and others practiced law here as circuit riders.

Vachel Lindsay Home, Springfield

. The birthplace and residence of poet, author and artist Vachel Lindsay is just south of Illinois' executive mansion and features some Lincoln connections as well.

Vandalia Statehouse, Vandalia

. The oldest remaining capitol building in Illinois hosted Abraham Lincoln and other state legislators until 1839, when the state capital was moved to Springfield.

Illinois Veterans Memorials -- World War II, Korean War and Vietnam.

These memorials, all located in Springfield's Oak Ridge Cemetery, recognize Illinois residents who fought and died in the three wars.
[Illinois Historic Preservation Agency news release]