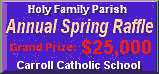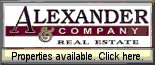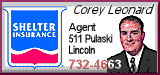 Church Directory

---
---

---
---
---
---
Contact us
---
LDN is best viewed with
IE 6 or Firefox 1.x.

---
LDN awards
Local:
Dec. 16, 2001
Local Emergency Planning Committee
Jan. 25, 2001
Logan County Healthy Communities Partnership
State:
Oct. 1, 2001
Illinois Public Health Association
posted daily OVER THE NOON HOUR

Monday: Wind advisory
[Details]
(Saturday's LDN postings below)
NEW FEATURE: LDN DAILY SUDOKU. Click here!

Daylight-saving time begins at 2 a.m. Sunday.
"Spring forward" one hour.
---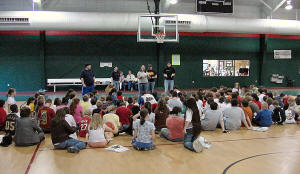 Hartsburg-Emden High School students share with younger students the facts about the effects of smoking .
Fifth- and sixth-graders from throughout Logan County attended the annual Children's Health Fair on Friday. Students moved from station to station set up at the Lincoln Recreation Center. Numerous groups and a variety of professionals from fitness to law enforcement gave interactive presentations. [picture by Jan Youngquist] click on picture for larger image.

Law & Courts Week of March 27, 2006
\Community
Submit a classified ad online [Lowest cost for advertising in the county!]
The Sports Page


Wind advisory

Community Health Fair

Used tire collection

Health department to celebrate 35th anniversary

Ag Day for kids

Logan County Farm Bureau celebrates Ag Education Day with fourth-graders

Less can be better

Women's Business Development Center celebrates two decades of advancement among women entrepreneurs in Illinois
Mrs. Blagojevich addresses over 300 women at the celebration, discusses her personal experiences as a business owner and highlights state resources available to businesswomen

Letter: Opposed to Illinois supporting stem cell research

Check the weekend calendar for many events: Community Health Fair, Easter egg hunt, spring concert and more.

Blood drive to help restock local hospitals

Learning column: Bossy grandson

Lincoln College softball vs. Spoon River