---
---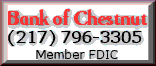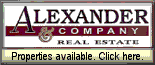 Church Directory
---
---
---
---
---
---
Contact us
---
LDN is best viewed with
IE 6 or Firefox 1.x.
---
LDN awards
Local:
Dec. 16, 2001
Local Emergency Planning Committee
Jan. 25, 2001
Logan County Healthy Communities Partnership
State:
Oct. 1, 2001
Illinois Public Health Association
Saturday, December 02, 2006
posted daily OVER THE NOON HOUR (CsT)

As beautiful as it is, the gossamer crystalline coating of ice has resulted in downed trees and power lines, disruption of communications and numerous auto accidents.
[picture by Jan Youngquist] click on picture for larger image

What needs improving in the county? Weigh in, speak out, express yourself in the LDN Blog.

Law & Courts Weeks of Nov. 20 and 27, 2006
\Community


The Sports Page


Major winter storm causes widespread power outages
Weather and emergency officials advise staying home for remainder of the day

Illinois American Water offers cold weather tips

Senate stamps Illinois minimum wage increase with final approval
Current $6.50/hour goes to $7.50 on July 1, 2007, increasing to $8.25 by July 1, 2008

Area Agency on Aging awards funding

Illinois Agriculture Director Chuck Hartke receives award from biotechnology industry

State Rep. Bill Mitchell hosts Lincoln office hours

Thursday basketball results from regional at LCC

Illinois State vs. UT-Arlington pre-game notes