---
---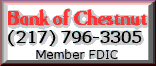 Church Directory
---
---
---
---
---
---
Contact us
---
LDN is best viewed with
IE 6 or Firefox 1.x.

---
LDN awards
Local:
Dec. 16, 2001
Local Emergency Planning Committee
Jan. 25, 2001
Logan County Healthy Communities Partnership
State:
Oct. 1, 2001
Illinois Public Health Association
posted daily OVER THE NOON HOUR (CsT)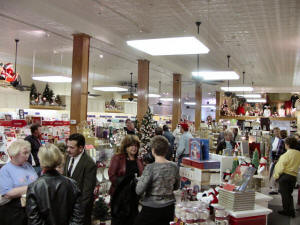 City officials took a holiday tour of downtown shops Tuesday evening. Perhaps it was the festive decorations, but unseasonably warm temperatures didn't seem to dampen anyone's spirits. The store owners exchanged thoughts and concerns with aldermen.
[picture by Jan Youngquist] click on picture for larger image
---

What needs improving in the county? Weigh in, speak out, express yourself in the LDN Blog.
Winter storm warning in effect from 9 a.m. Thursday to noon Friday
(Details)


\Community


The Sports Page

Mount Pulaski Township bridge completed, road reopens

Thursday forecast: freezing rain topped by snow
National Weather Service advice: Don't get caught unprepared for winter weather

Countdown to 1 millionth Abraham Lincoln Presidential Museum visitor
Latest attendance figure posted in Union Square Park

Weekly Outlook: Corn and hog prices

Medicare Part D enrollment assistance available for Lincoln and Logan County residents

Mutterings: Oops... I did it again
By Jeff Mayfield

NCCAA All-Midwest Region honorees

LCC player named to all-tournament team

Illinois State vs. Sacramento State pre-game notes

Richardson claims Valley's weekly newcomer honor

Rembert finishes 11th in Payton voting
Thursday, Nov. 23
(Thanksgiving Day holiday)