---
---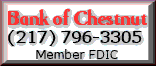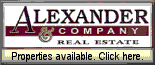 Church Directory
---
---
---
---
---
---
Contact us
---
LDN is best viewed with
IE 6 or Firefox 1.x.

---
LDN awards
Local:
Dec. 16, 2001
Local Emergency Planning Committee
Jan. 25, 2001
Logan County Healthy Communities Partnership
State:
Oct. 1, 2001
Illinois Public Health Association
Friday, December 01, 2006
posted daily OVER THE NOON HOUR (CsT)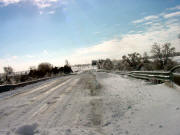 Thursday's "wintry mix" weather produced a winter wonderland, complete with blowing snow, impassable roads and big drifts. The recommendation: Stay home if you can.
[pictures by Jan Youngquist] click on pictures for larger images

What needs improving in the county? Weigh in, speak out, express yourself in the LDN Blog.


\Community

The Sports Page


Official 2006 city of Lincoln ornament features the Earl C Hargrove Chapel

Are you ready for severe winter weather? NWS offers guide to preparations

Winter storm warning continues

Illinois House approves new minimum wage increase from $6.50 to $7.50
Legislation moves to Senate

Introduction to final report of Senate Republican Health Facilities Planning Board Task Force

Senate task force recommends changes to the Health Facilities Planning Board
Consumers would benefit from operation and procedure change

Gov. Blagojevich's nominee for director of Veterans' Affairs, Tammy Duckworth, urges Illinois House to pass property tax cap bill to help Illinois veterans

Illinois' 'Gatekeeper to the American Dream' retires after 26 years

IDNR responds to picture of trapped black bear

Invention Mysteries: We set the record straight on some popular inventor myths

Lincoln College basketball vs. Rend Lake

Slack, Dilligard lead 'Birds past Sacramento State

Illinois State vs. Youngstown State pre-game notes

Back the Redbirds

Three Redbirds named to GFC newcomer team