---
---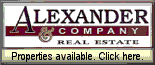 Church Directory
---
---
---
---
---
---
Contact us
---
LDN is best viewed with
IE 6 or Firefox 1.x.

---
LDN awards
Local:
Dec. 16, 2001
Local Emergency Planning Committee
Jan. 25, 2001
Logan County Healthy Communities Partnership
State:
Oct. 1, 2001
Illinois Public Health Association
Monday, November 27, 2006
posted daily OVER THE NOON HOUR (CsT)

Fans pack the stands at the Lincoln Thanksgiving holiday tournament.
[picture by Bob Frank] click on picture for larger image
---

What needs improving in the county? Weigh in, speak out, express yourself in the LDN Blog.

\Community

The Sports Page


County passes new budget as fiscal year comes to a close

Illinois Arts Council Arts-in-Education Program

Gov. Blagojevich awards $1.3 million in bicycle path grants to downstate Illinois

Sen. Brady named to Senate Commission on Government Forecasting and Accountability

Christmas on Lincoln's 8th Judicial Circuit
Christmas open house Dec. 2 at Postville Courthouse

Home Country: 'Fem-cho' nixes local cookbook sales
Thursday, Nov. 23
(Thanksgiving Day holiday)