---
---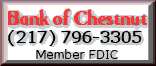 Church Directory
---
---
---
---
---
---
Contact us
---
LDN is best viewed with
IE 6 or Firefox 1.x.

---
LDN awards
Local:
Dec. 16, 2001
Local Emergency Planning Committee
Jan. 25, 2001
Logan County Healthy Communities Partnership
State:
Oct. 1, 2001
Illinois Public Health Association
Wednesday, December 06, 2006
posted daily OVER THE NOON HOUR (CsT)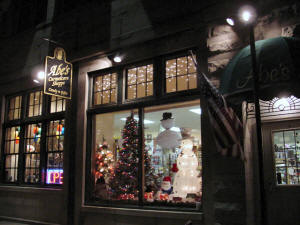 Attractive store windows in downtown Lincoln celebrate the season and entice shoppers. Pictured is Abe's Carmelcorn Shoppe on N. Kickapoo St.
[picture by Jan Youngquist] click on picture for larger image

What needs improving in the county? Weigh in, speak out, express yourself in the LDN Blog.

\Community


The Sports Page


Lincoln officials seek solution to wastewater treatment plant permit renewal
City opts to research questionable water flow figures

New Veterans' Affairs director accepts invitation to tour former Lincoln Developmental Center

Mitchell seeks state disaster declaration

Local family restaurant helps less-fortunate Lincoln residents enjoy Thanksgiving dinner

Countdown to 1 millionth visitor continues

Weekly Outlook: Exports

'Christmas Spectacular' this weekend at Lincoln College

Brooklyn Robbins receives all-American honors at Parkland