---
---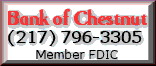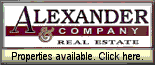 Church Directory
---
---
---
---
---
---
Contact us
---
LDN is best viewed with
IE 6 or Firefox 1.x.
---
LDN awards
Local:
Dec. 16, 2001
Local Emergency Planning Committee
Jan. 25, 2001
Logan County Healthy Communities Partnership
State:
Oct. 1, 2001
Illinois Public Health Association
Thursday, December 07, 2006
posted daily OVER THE NOON HOUR (CsT)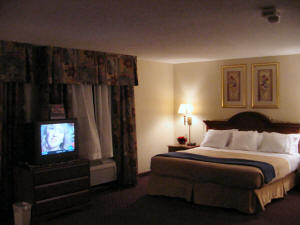 New Holiday Inn Express offers cozy rooms.
See article and pictures below.
[picture by Jan Youngquist] click on picture for larger image

What needs improving in the county? Weigh in, speak out, express yourself in the LDN Blog.


\Community


The Sports Page


City briefs
Preparations continue for south lift station renovation
General obligation bond issue renewed

Cold night on the way

CIEDC begins its 2007 capital campaign, 'Community Support for Community Action'

Gov. Blagojevich declares 49 counties, including Logan, state disaster areas after heavy snow, ice and extended power outages
State Emergency Operations Center remains activated to coordinate assistance with local emergency management officials

Gov. Blagojevich announces new study shows Illinois leading the nation in health improvement

Lincoln and Logan County lifesavers

Humane Society Christmas bake and craft sale

Oasis update

Book Look: 'Crossing Bok Chitto'

McFadden earns national volleyball honors at Olivet Nazarene