---
---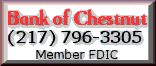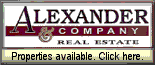 Church Directory
---
---
---
---
---
---
Contact us
---
LDN is best viewed with
IE 6 or Firefox 1.x.

---
LDN awards
Local:
Dec. 16, 2001
Local Emergency Planning Committee
Jan. 25, 2001
Logan County Healthy Communities Partnership
State:
Oct. 1, 2001
Illinois Public Health Association
Saturday, December 09, 2006
posted daily OVER THE NOON HOUR (CsT)

Mount Pulaski citywide boil order
(Monday morning announcement)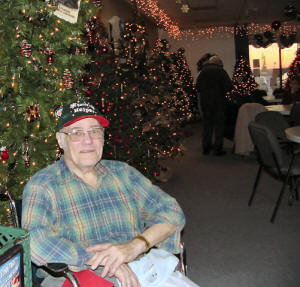 Tom Lowe is one of many friendly folks welcoming visitors to this year's Festival of Trees. This is the second year the festival has been hosted at Friendship Manor on Primm Road. The public is invited to come enjoy the holiday setting of uniquely decorated trees, swags and wreaths through the end of Sunday, when they will be auctioned off. Price of admission is a nonperishable food item.
[picture by Jan Youngquist] click on picture for larger image

What needs improving in the county? Weigh in, speak out, express yourself in the LDN Blog.

Law & Courts Week of Dec. 4, 2006
Community
See the calendar of events for special things to do this weekend:

Festival of Trees at Friendship Manor
Proceeds go to the local food pantry

Christmas concert: "Christmas Spectacular" at Lincoln College

Humane Society of Logan County Christmas craft and bake sale at Graue

Harvest of Talents for World Hunger holiday home tour
Five local area homes and the historic Postville Courthouse open for a holiday tour
Mrs. Claus' Workshop, at one of the homes, for handcrafted items and homemade treats

Christmas cantata: "Celebrate Emmanuel"
By combined choirs of Immanuel Lutheran Church, Lincoln; St. John's Lutheran Church, Hartsburg; and St. Peter Lutheran, Emden

The Sports Page


City of Lincoln brush pickup begins

Gov. Blagojevich asks President Bush for federal assistance after hard-hitting winter storm
State continues to work with local communities on recovery efforts

'The Christmas Songbook' with Lincoln native

See local homes decked for the holidays
Harvest of Talents for World Hunger holiday home tour this weekend

CIEDC cookbooks for sale

See the calendar of events for special things to do this weekend:

Festival of Trees at Friendship Manor
Proceeds go to the local food pantry

Christmas concert: "Christmas Spectacular" at Lincoln College

Humane Society of Logan County Christmas craft and bake sale at Graue

Harvest of Talents for World Hunger holiday home tour
Five local area homes and the historic Postville Courthouse open for a holiday tour
Mrs. Claus' Workshop, at one of the homes, for handcrafted items and homemade treats

Christmas cantata: "Celebrate Emmanuel"
By combined choirs of Immanuel Lutheran Church, Lincoln; St. John's Lutheran Church, Hartsburg; and St. Peter Lutheran, Emden
Illinois Arts Council announces Master-Apprentice Program grants
Warrensburg-Latham girls enter eighth-grade state basketball tournament
Finals begin Saturday
Lincoln Pony baseball and softball winding up 2007 season registrations
Youth wrestling results
Illinois State at Evansville pre-game notes