---
---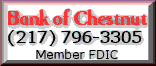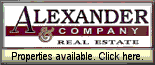 Church Directory
---
---
---
---
---
---
Contact us
---
LDN is best viewed with
IE 6 or Firefox 1.x.

---
LDN awards
Local:
Dec. 16, 2001
Local Emergency Planning Committee
Jan. 25, 2001
Logan County Healthy Communities Partnership
State:
Oct. 1, 2001
Illinois Public Health Association
Friday, December 08, 2006
posted daily OVER THE NOON HOUR (CsT)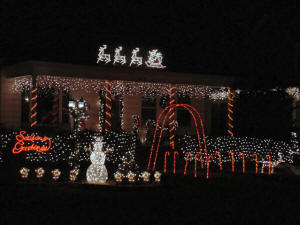 Homes in Lincoln extend season's greetings in lights.
[picture by Jan Youngquist] click on picture for larger image

What needs improving in the county? Weigh in, speak out, express yourself in the LDN Blog.


\Community
See local homes decked for the holidays
Harvest of Talents for World Hunger holiday home tour this weekend

See the calendar of events for special things to do this weekend:

Festival of Trees at Friendship Manor
Proceeds go to the local food pantry

Christmas concert: "Christmas Spectacular" at Lincoln College

Humane Society of Logan County Christmas craft and bake sale at Graue

Harvest of Talents for World Hunger holiday home tour
Five local area homes and the historic Postville Courthouse open for a holiday tour
Mrs. Claus' Workshop, at one of the homes, for handcrafted items and homemade treats

Christmas cantata: "Celebrate Emmanuel"
By combined choirs of Immanuel Lutheran Church, Lincoln; St. John's Lutheran Church, Hartsburg; and St. Peter Lutheran, Emden

The Sports Page


Lincoln Holiday Inn Express staff shows off rejuvenated interiors

Mount Pulaski ice storm brush pickup set

Salvation Army announces rental assistance

Gov. Blagojevich directs inmates, state trucks and equipment to assist more communities with debris removal
Illinois National Guard visits more than 4,000 homes in Decatur to check on welfare of residents still without power

Tickets still available for this weekend's Elkhart Christmas in the Chapel

Lincoln College students eat up finals week with late-night breakfast

Invention Mysteries: What kept these inventors from obtaining patents on their own?

Minier Christian Church choir to present Christmas musical Dec. 17

Officials honored at halftime ceremony

LCC basketball vs. MacMurray