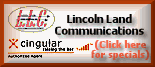 ---
---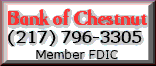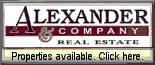 Church Directory
---
---

---
---
---
---
Contact us
---
LDN is best viewed with
IE 6 or Firefox 1.x.

---
LDN awards
Local:
Dec. 16, 2001
Local Emergency Planning Committee
Jan. 25, 2001
Logan County Healthy Communities Partnership
State:
Oct. 1, 2001
Illinois Public Health Association
posted daily OVER THE NOON HOUR (CsT)


'Tis the season to be jolly! Share what's on your Christmas list with the readers in the LDN Blog.

Community

Health & Fitness
The Sports Page


Habitat-Thrivent announcement

Gov. Blagojevich signs groundbreaking legislation to increase minimum wage in Illinois
Nearly 650,000 Illinois workers to benefit as minimum hourly wage increases to $7.50; wage to reach $8.25 by 2010

Gov. Blagojevich announces inauguration plans

Gov. Blagojevich's hospital assessment plan wins formal approval from the federal government
Plan means $1.8 billion in new federal funding for Illinois health care system over three years

Lincoln Community High School speech team steps it up at Olympia Christmas Classic

December educator tip: Promoting student responsibility

Reminder: Stay fit this winter at the Lincoln Park District
Holiday special for college students

Lincoln College basketball vs. Shawnee

Illinois State vs. Lewis pre-game notes