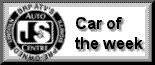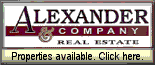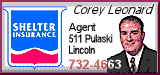 Church Directory
---
---
---
---
---
---
Contact us
---
LDN is best viewed with
IE 6 or Firefox 1.x.

---
LDN awards
Local:
Dec. 16, 2001
Local Emergency Planning Committee
Jan. 25, 2001
Logan County Healthy Communities Partnership
State:
Oct. 1, 2001
Illinois Public Health Association
posted daily OVER THE NOON HOUR (CDT)

Demolition of several undesirable buildings is nearly complete at Lincoln Estates, formerly known as the Lincoln Developmental Center. Mayor Beth Davis and city aldermen have sent a letter to Gov. Rod Blagojevich requesting that the state of Illinois turn the property and remaining buildings over to the city if the state has no plans for their use.
[picture by Butch King] click on picture for larger image

\Community

Submit a classified ad online [Lowest cost for advertising in the county!]

The Sports Page

President Bush delivers State of the Union address
United States Capitol, Washington, D.C.

Statement from Gov. Blagojevich in response to President Bush's State of the Union address

Statement from Gov. Blagojevich on the passing of Coretta Scott King

Accident victim faces illegal drug and alcohol charges

State historic sites schedule Lincoln's Birthday events

Letters:

Talk to your children, help them protect themselves

Out-of-stater appreciates obits

Contact with my hometown

Academic honors at Lincoln College

Support group explores divorce-related topics
'Facing My Depression'

Oasis update

Book Look: 'The Perfect Friend'

No. 6 Illinois rallies past Wisconsin to claim 66-51 win
Dee Brown and Rich McBride score 16 points each

ISU visits Miami of Ohio on Feb. 18