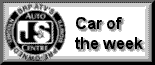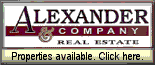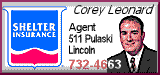 Church Directory

---
---
---
---
---
---
Contact us
---
LDN is best viewed with
IE 6 or Firefox 1.x.
---
LDN awards
Local:
Dec. 16, 2001
Local Emergency Planning Committee
Jan. 25, 2001
Logan County Healthy Communities Partnership
State:
Oct. 1, 2001
Illinois Public Health Association
posted daily OVER THE NOON HOUR (CDT)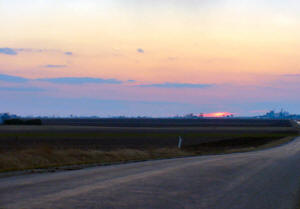 It's either the Emerald City from the "Wizard of Oz" or Hartsburg at sunset.
[picture by Jan Youngquist] click on picture for larger image
Correction: In our story Proposal to move Elkhart junior high students to Mount Pulaski brings strong response that ran in yesterday's edition, the reporter incorrectly spelled Superintendent Phil Shelton's name. The correction has been made, and we apologize for the misspelling.



\Community
Submit a classified ad online [Lowest cost for advertising in the county!]
The Sports Page


Proposal to move Elkhart junior high students to Mount Pulaski brings strong response

Bird flu poses threat to international security, U. of I. scholar says

Gov. Blagojevich celebrates launch of the Dodge Caliber at the Chrysler Group's newly retooled Belvidere Assembly Plant

Illinois Citizen Corps Council offers guidance, training to representatives of nearly 50 councils from throughout Illinois

Park district notes

Comedy night at Lincoln College

$2,000 loss helped launch new invention for kids

Lynx at Illinois Central