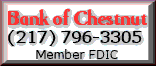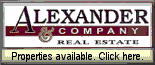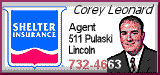 Church Directory
---
---

---
---
---
---
Contact us
---
LDN is best viewed with
IE 6 or Firefox 1.x.

---
LDN awards
Local:
Dec. 16, 2001
Local Emergency Planning Committee
Jan. 25, 2001
Logan County Healthy Communities Partnership
State:
Oct. 1, 2001
Illinois Public Health Association
posted daily OVER THE NOON HOUR (CDT)


\Community
Friday through Tuesday: See the Lincoln Heritage Days schedule for details of five more days of celebration, including two evenings of downtown street dances and food, kids meet Abe through stories, sidewalk sales, garage sale in the park, watermelon feed, car cruise-in, cookout, outdoor movie, water games, fireworks, and much more.

Saturday: And/or take in the quieter country side this weekend at the Chestnut "dinner and a movie."

And/or make a trip for fresh goods from Elkhart's farmers' market.

Sunday: City of Lincoln's kickoff of the Abraham Lincoln Bicentennial observance, "Live the Legacy."

Monday: Remember to give blood.



Submit a classified ad online [Lowest cost for advertising in the county!]
The Sports Page


Police chase down in Springfield nets drug cache
Suspected drug dealer apprehended

Grants totaling nearly $3 million awarded to cities, counties to support local emergency planning efforts

New state law buckles down on wholesale drug distributors
Mandates inspection before temporary license is issued

New federal requirements could cost Medicaid beneficiaries their insurance
Governor addresses U.S. Department of Health and Human Services

New Mississippi River bridge plan
New four-lane bridge more affordable, does not require tolls

Chestnut Post-Dispatch news

Family movie night in Armington

Invention Mysteries: Four inventors signed the Declaration of Independence

Pinto softball stats

Heat win doubleheader vs. McLean County Mavericks

ISU trio leads Italian team to first semifinal in 21 years