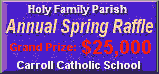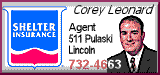 Church Directory

---
---

---
---
---
---
Contact us
---
LDN is best viewed with
IE 6 or Firefox 1.x.

---
LDN awards
Local:
Dec. 16, 2001
Local Emergency Planning Committee
Jan. 25, 2001
Logan County Healthy Communities Partnership
State:
Oct. 1, 2001
Illinois Public Health Association
posted daily OVER THE NOON HOUR (CDT)

NEW FEATURE: LDN DAILY SUDOKU. Click here!

Bomke speaks with tech-savvy high school students
SPRINGFIELD -- State Sen. Larry Bomke, R-Springfield, spoke with five students Friday at the Illinois Association for Career and Technical Education's Legislative Day.
The students are involved in the computer repair and network program at Lincoln Community High School in Lincoln. They explained that they were required to build a computer in something other than a regular computer case. The students chose to build their computer in a gasoline can and a toilet.
Pictured from right are Matt Alley of Lincoln, Steve Bidwell of Lincoln, Merci Mulligan of Lincoln, Mike McCarthy of Sherman, Sen. Bomke and Jake Kileen of Sherman.

Law & Courts Week of Feb. 27, 2006
Health & Fitness

\Community
Submit a classified ad online [Lowest cost for advertising in the county!]
The Sports Page


City briefs

Gov. Blagojevich urges Congress to oppose bill that would undermine Illinois' ability to ensure food safety

Senate approves bill to complete Sangamon County health merger

Letters:

Good information on TIF district

TIF district

Hull a great leader who will be missed

Lincoln blood drive Monday

Children's swim lessons offered

Zion Lutheran School to celebrate National Lutheran Schools Week

Lincoln College vs. John Wood in Region 24 tournament