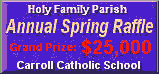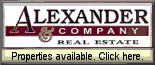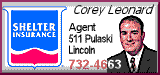 Church Directory
---
---
---
---
---
---
Contact us
---
LDN is best viewed with
IE 6 or Firefox 1.x.
---
LDN awards
Local:
Dec. 16, 2001
Local Emergency Planning Committee
Jan. 25, 2001
Logan County Healthy Communities Partnership
State:
Oct. 1, 2001
Illinois Public Health Association
posted daily OVER THE NOON HOUR (CDT)

NEW FEATURE: LDN DAILY SUDOKU. Click here!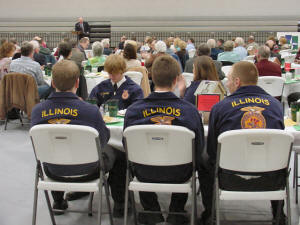 The Logan County farm community and related business and industry leaders celebrated Logan County Ag Day with a 7 a.m. breakfast at the LCCS Laughlin Center. The seventh annual "farmer-style" breakfast addressed the role of agriculture in our communities. Chuck Hartke, director of the Illinois Department of Agriculture, was keynote speaker.
[picture by Jan Youngquist] Click on picture for larger image

Health & Fitness


\Community
Submit a classified ad online [Lowest cost for advertising in the county!]
The Sports Page


Closure:

Blizzard warning canceled

Governor, lieutenant governor and comptroller tour research center, urge lawmakers to approve proposed $100 million state stem cell research fund

Social Security still imperiled, says scholar who promoted Bush plan

Weekly outlook: Soybeans

Veterans Honor Roll dedication set

Knapp Library notes

Eighth-grade volleyball finals postponed