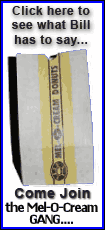 A split by the Railers on the final day of the Eaton Electrical Round Robin Tournament left Lincoln with a 4-1 record, a second-place finish and a greater appreciation of what it will take if this team will continue to have success in the 2008-2009 season.
The final game of the tournament pitted the two remaining undefeateds, Champaign Centennial and Lincoln, going for the title. The Chargers (5-0) grabbed a 25-24 lead at halftime as they got a 3-pointer from James Kinney with less than three seconds to go in the first half, a lead they would never let go of on the way to a 57-50 victory. Kinney led Centennial with 23 points.
Lincoln's largest lead of the night was at 22-17, but Centennial closed out the half with an 8-2 run to take the lead for good. The Chargers opened up a double-digit lead at 45-35, but the Railers (4-1) mounted a strong comeback, thanks in large part to the scoring of Ben Brackney, to cut the lead to 50-47. However, Centennial was able to hold off the homestanding Railers with a 7-3 run at the end. Brackney scored 11 of his game-high 18 in the fourth quarter.
The balanced scoring the Railers had been accustomed to in the first four games was not there in the second half. In fact, only three Railers scored in the final 16 minutes (Brackney 11, Kyle Young 9, Nathaniel Smith 6). Young finished with 11 points but only one rebound. Smith and Jordan Nelson added eight points. Brackney also led the way on the boards with seven rebounds. However, Lincoln struggled again in rebounding against the bigger and stronger Chargers, grabbing only 18 boards to Centennial's 27 rebounds, 11 on the offensive end.
The only other Railers to score were Louie Schonauer with three and Wes Neece with two. The hot shooting the Railers enjoyed the previous two games was not there in this contest as Lincoln hit for 47 percent, 35 percent from 3-point range.
Centennial used only six players, with Davis-Johnson, Kinney and Rice playing all 32 minutes.
Even though it is the end of November, the game certainly had the feel of a game that might be played in March. The Railer Nation crowd at Roy S. Anderson was as packed and loud as they have been in recent memory. The Railers hope for a similar turnout for their next game, which is this Friday at 7:30 p.m., when they open their 16th Central State Eight season at home against Taylorville.
The Railers' Saturday got off to a great start as their hot shooting and clamp-down defense carried over from Friday night. Lincoln easily, and surprisingly, handled Peoria Manual 66-37. Lincoln used 65 percent shooting for the game and a 35-4 run during the second and third quarters to take command of the contest.
Three players were in double figures, led by Kyle Young with 17, Ben Brackney with 16, and Jordan Nelson added 13. Nathaniel Smith contributed nine points and five rebounds. Young led the Railers on the boards with seven rebounds, with Brackney adding five. Louie Schonauer finished with seven points and Kyle Frick added four.
Lincoln also dominated the Rams on the boards by grabbing 31 rebounds to Manual's 15. Manual hit only 32 percent from the field and connected on just three of 18 (17 percent) from beyond the arc.
Coach Alexander was pleased with effort, noting that "if this team remains unselfish, doesn't care who scores as long as we have more than our opponent, this team will continue to play well."
The final tournament standings looked this way: Champaign Centennial 5-0, LINCOLN 4-1, Peoria Manual 3-2, East St. Louis 2-3, Danville 1-4, O'Fallon 0-5.
The all-tournament team included Lincoln's Ben Brackney, Jordan Nelson, Louis Schonauer and Kyle Young; from Centennial, James Kinney and Rayvonte Rice; Peoria Manual's Paris Gulley; and East St. Louis' Durand Sain.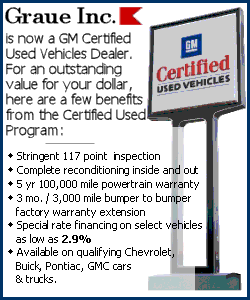 First game
LINCOLN (66) -- Young 5 7-9 17, Brackney 7 0-0 16, Nelson 5 0-0 13, Smith 4 1-1 9, Schonauer 3 0-1, 7, Frick 2 0-0 4, Neece 0 0-0 0, Turner 0 0-0 0, Anderson 0 0-0 0. TEAM 26 8-11 66.
3-point FG: Team 6 (Nelson 3, Brackney 2, Schonauer).
Peoria Manual (37) -- Gulley 13, March 10, Washington 4, Brown 4, Jordan 4, Alexander 1, Watson 1.
End of first quarter: LCHS 10, Manual 10
Halftime: LCHS 26, Manual 16
End of third quarter: LCHS 50, Manual 24
___
Second game
LINCOLN (50) -- Brackney 6 3-4 18, Young 3 5-6 11, Smith 3 0-0 8, Nelson 3 0-0 8, Schonauer 1 0-0 3, Neece 1 0-0 2, Frick 0 0-0 0, Anderson 0 0-0 0. TEAM 17 8-10 50.
3-point FG: Team 8 (Brackney 3, Smith 2, Nelson 2, Schonauer).
Champaign Centennial (57) -- Kinney 23, Rice 16, Davis-Johnson 11, Je.Johnson 4, Jo.Johnson 3.
End of first quarter: LCHS 15, Centennial 14
Halftime: Centennial 25, LCHS 24
End of third quarter: Centennial 39, LCHS 30
___
Other notes (again, references to the tournament stats are from 1999 to current):
Centennial is the sixth team to finish with a perfect 5-0 record.

O'Fallon became the first team to go from 5-0 one season to 0-5 the next season.

Centennial came within one point (385) of tying the most points scored by a team in one tournament (O'Fallon, 2007).

The 1926 points scored by all teams is the most since last year's 1,896.

Centennial's James Kinney becomes the second player named to the all-tournament team in three different seasons.

Over the last 10 tournaments, Lincoln is now 37-13.

Ben Brackney's three 3-pointers on Saturday night tied his career high. It was the eighth time he had connected for three in a contest.

After not scoring in double figures prior to this season, Kyle Young has gone for 10-plus in the last four games.
[Special report by JEFF BENJAMIN]
Previous reports